11 Ideas For The Perfect Cozy Night In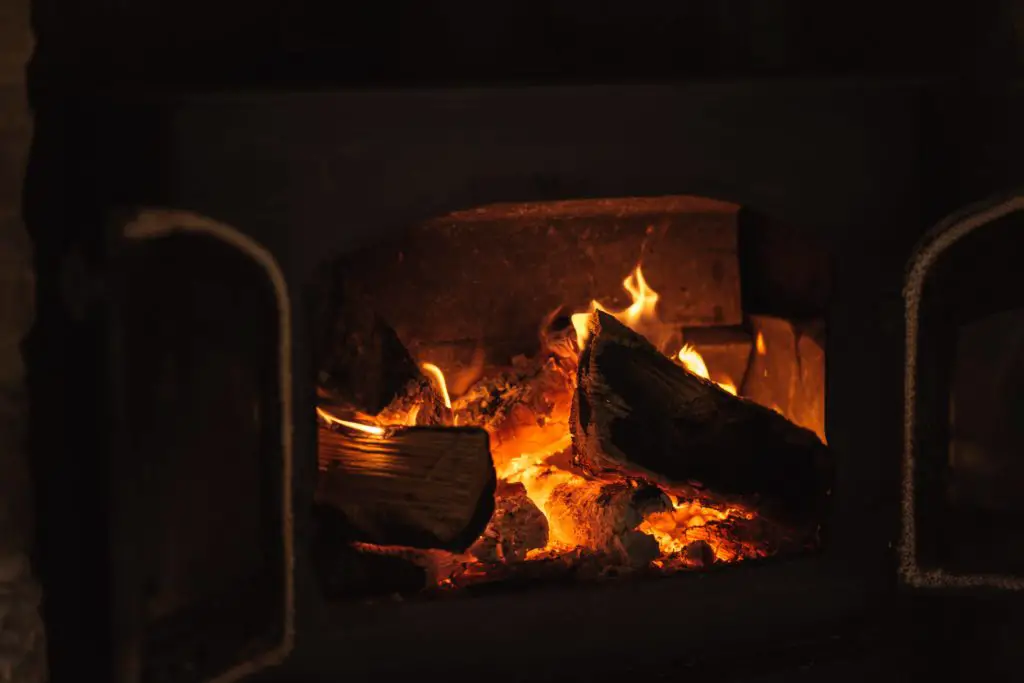 Ah, winter! As the frosty winds usher in the season of snowflakes and warm blankets, there's something deeply comforting about the prospect of cozy nights in. With a mug of hot cocoa in hand, the allure of a good book, a heartwarming movie, or a culinary adventure beckons, enticing us to indulge in some well-deserved alone time.
I'm not sure about you, but I absolutely relish the idea of snuggling up on the couch with a soft throw, my favorite snacks, and a world of possibilities for an evening to myself.
These cozy winter nights, when the world outside is painted in shades of gray, offer the perfect backdrop for relaxation, reflection, and rejuvenation.
In this blog post, I want to share a trove of delightful ideas for making the most of your cozy night in. Whether you're an introvert seeking solace or simply yearning for a break from the chaos of daily life, these activities will inspire you to cherish those moments of personal sanctuary.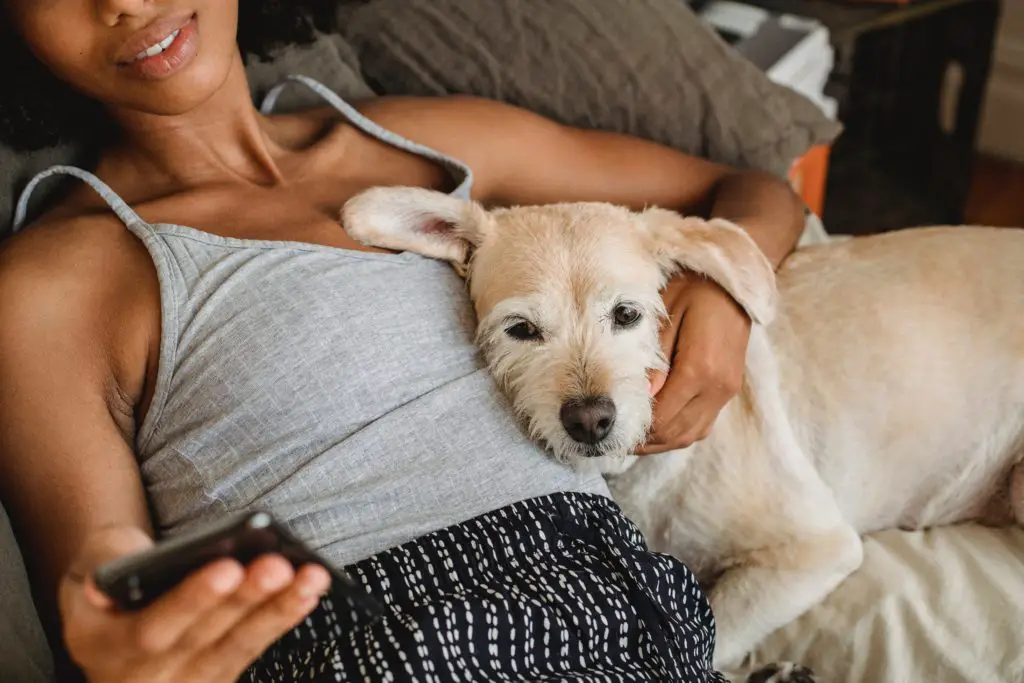 Movie Night: Your Personal Theater
Picture this: It's a crisp winter evening, and your cozy den is dimly lit. Outside, snowflakes dance in the chilly air, but you're snug as a bug in your favorite throw. The room is fragrant with the promise of buttery popcorn, and you're about to embark on your very own movie night. Ah, perfection.
For me, curating the ideal movie list is where the fun begins. I like to start with a theme. Maybe it's a series of classic films that always touch my heart, or perhaps it's a lineup of movies that whisk me away to far-off places. There are no rules; your movie night, your choices!
But it's not just about the movies, it's the entire experience. Create your personal theater with plush cushions, dimmed lights, and perhaps even a projector if you're feeling extra fancy. A flickering candle, some fairy lights, or a string of your favorite holiday lights can work wonders to set the mood.
Trust me; it's the little things that can transform a regular movie night into an extraordinary cinematic journey. So, grab your remote, get comfy, and let's make your home theater a reality.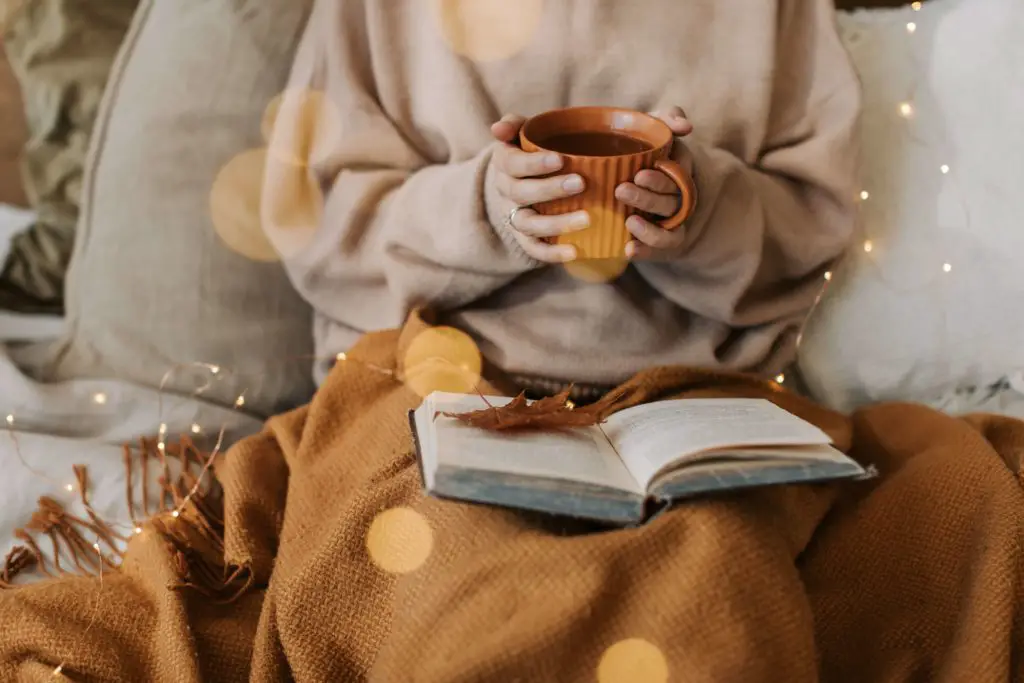 Book Bliss: A Date with Fiction
Now, for my fellow bookworms, there's nothing quite like curling up with a captivating book on a cozy night in. The allure of being transported to another world without leaving your snug nest is simply irresistible. If you haven't tried it before, you're in for a treat. And if you're a seasoned solo reader, you know the magic I'm talking about.
First, it's all about choosing the right book. You want something that'll whisk you away and keep you eagerly turning pages. I recommend a well-loved classic that you've been meaning to revisit or an enticing new release you've been eyeing. A gripping mystery, a heartwarming romance, or a thrilling adventure – the choice is yours.
You might find me nestled in a corner with a hot beverage, wrapped in my comfiest blanket, and flipping through the pages of a novel that's become my instant companion. There's a unique joy in feeling the paper between your fingers, in getting lost in the author's words, and forming a bond with the characters.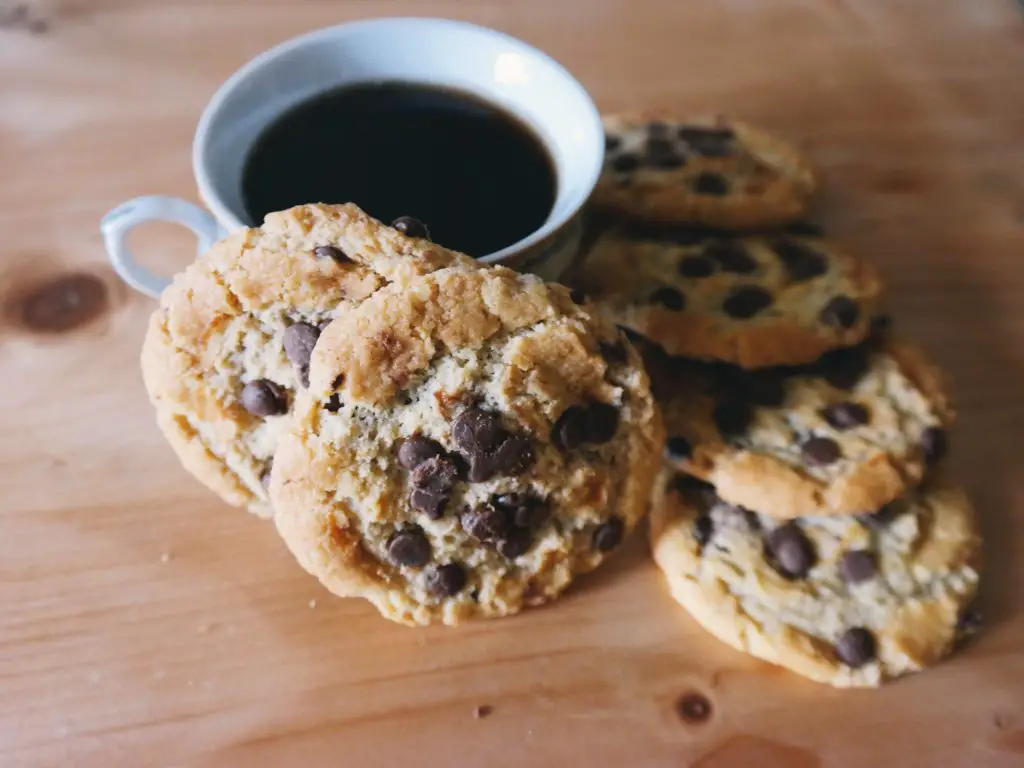 Cozy Cooking for One
While dining out or ordering in is convenient, there's something deeply satisfying about preparing a delicious meal all for yourself. It's an art form, a gesture of self-love, and a way to treat your taste buds to a spectacular solo feast.
When it comes to comfort foods, you've got a world of options. I often find myself rustling up a big pot of homemade soup or stew. There's just something soothing about the aroma of simmering broth and the warmth it brings to your soul. A rich, creamy tomato soup with a side of grilled cheese, or perhaps a hearty chicken noodle soup, never fails to hit the spot.
And what's a cozy night in without dessert? Here's where you can get as indulgent as you like. Sometimes, I'll bake a small batch of browned-butter chocolate chip cookies and savor them fresh out of the oven. Other times, it's all about a warm, fudgy brownie topped with a scoop of vanilla ice cream.
The beauty of cooking for one is that you can choose your favorites, and there's no need to compromise. You're free to experiment in the kitchen, discover new recipes, and enjoy your meal at your own pace. It's a celebration of your culinary skills and your appreciation for good food.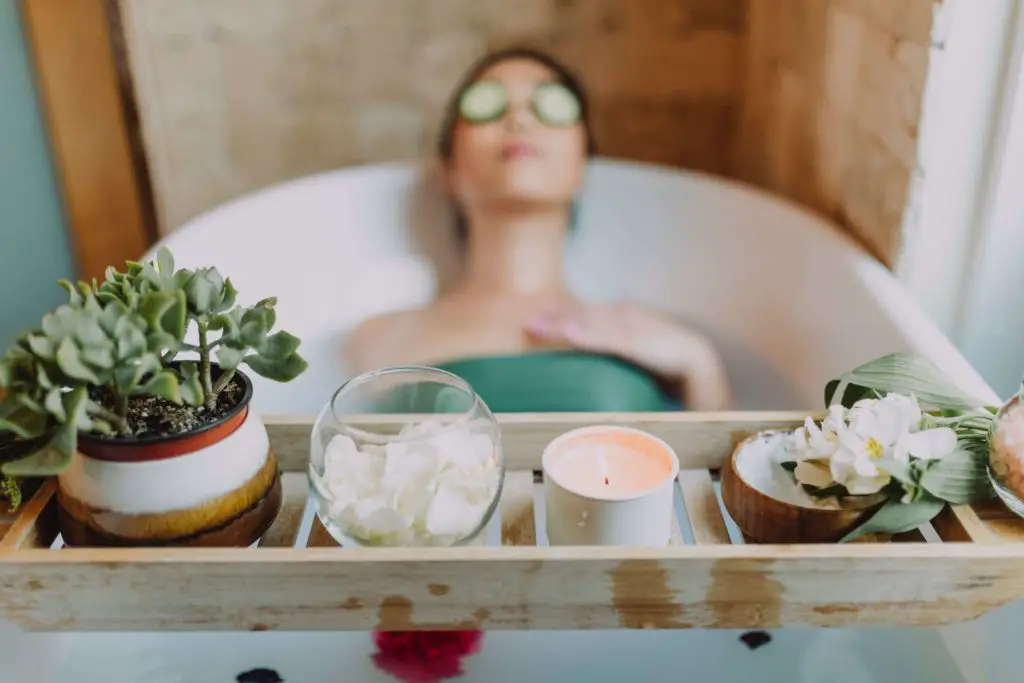 Pampering from Head to Toe
Now, we've covered the pleasures of watching a movie and diving into a good book, and we've delighted our taste buds with a delightful meal. But a cozy night in isn't complete without a dose of self-care, and for that, we're bringing the spa to you.
The first step is to draw a warm bath. Don't skimp on the bubbles or bath salts. Let your mind wander as you take this opportunity to unwind fully.
While you're in the bath, indulge in a face mask or a hair mask – whichever you prefer. This is your chance to give your skin and hair some love and attention. Apply the mask, close your eyes, and let it work its magic. You'll emerge feeling refreshed and glowing.
As you wind down your spa experience, find a cozy spot to relax. Maybe it's your favorite chair, a cushioned window seat, or even your bed. Wrap yourself in a fluffy robe and sip on a cup of herbal tea or your beverage of choice. This is your moment to reflect, meditate, or simply enjoy the serenity of the evening.
This self-care spa experience isn't just about maintaining your physical self. In a world that often feels like a whirlwind, these moments of serenity are a lifeline to your well-being. Remember, it's not selfish to make yourself a priority. It's necessary.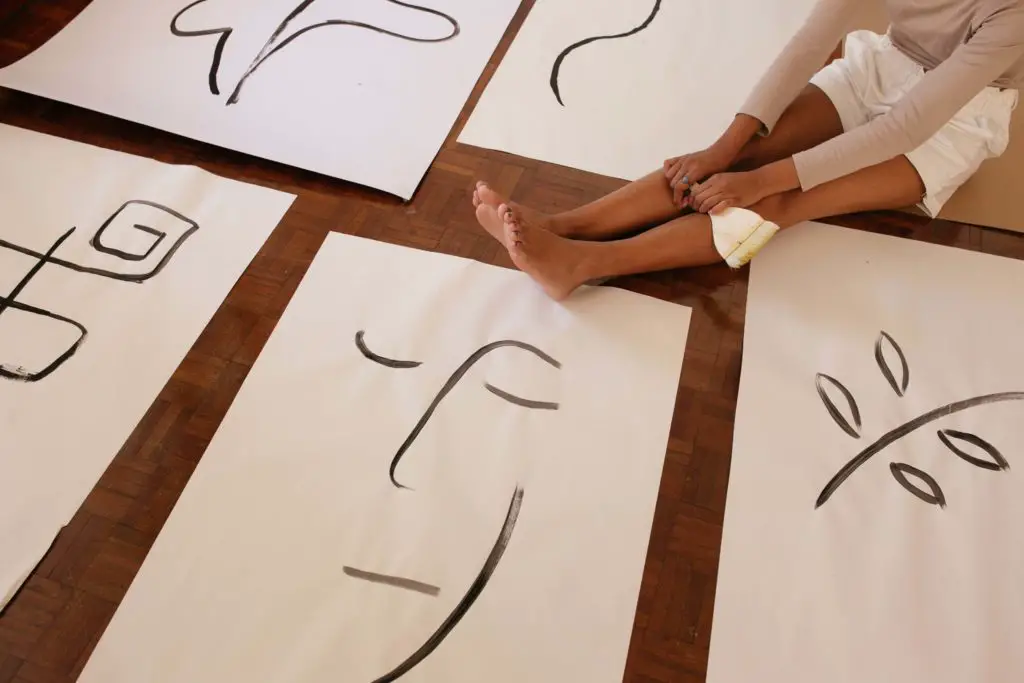 Crafting & Creativity: Unleash Your Inner Artist
Now that we've covered movies, books, and a delightful solo meal, it's time to tap into your creative spirit. You don't have to be a Picasso or a professional craftsperson to enjoy a bit of artistic expression. It's all about having fun and embracing your inner artist.
One of my favorite ways to get those creative juices flowing is by diving into a do-it-yourself (DIY) project. There's something immensely satisfying about creating something with your own hands. You might try making a personalized photo album, crafting your own greeting cards, or even experimenting with a bit of pottery or painting.
No, it doesn't have to be perfect – in fact, imperfections often add character to your creations.
Remember, there's no judgment in art, and there's no right or wrong way to do it. The goal is to enjoy the process and let your imagination run wild. And who knows, you might discover a hidden talent or a newfound passion.
Aside from traditional crafts, you can also experiment with writing, poetry, or journaling.
Putting your thoughts and feelings on paper can be a therapeutic and creative way to spend your evening. And if words aren't your thing, how about a little photography or doodling? The possibilities are endless, and your cozy night in is the perfect time to explore them.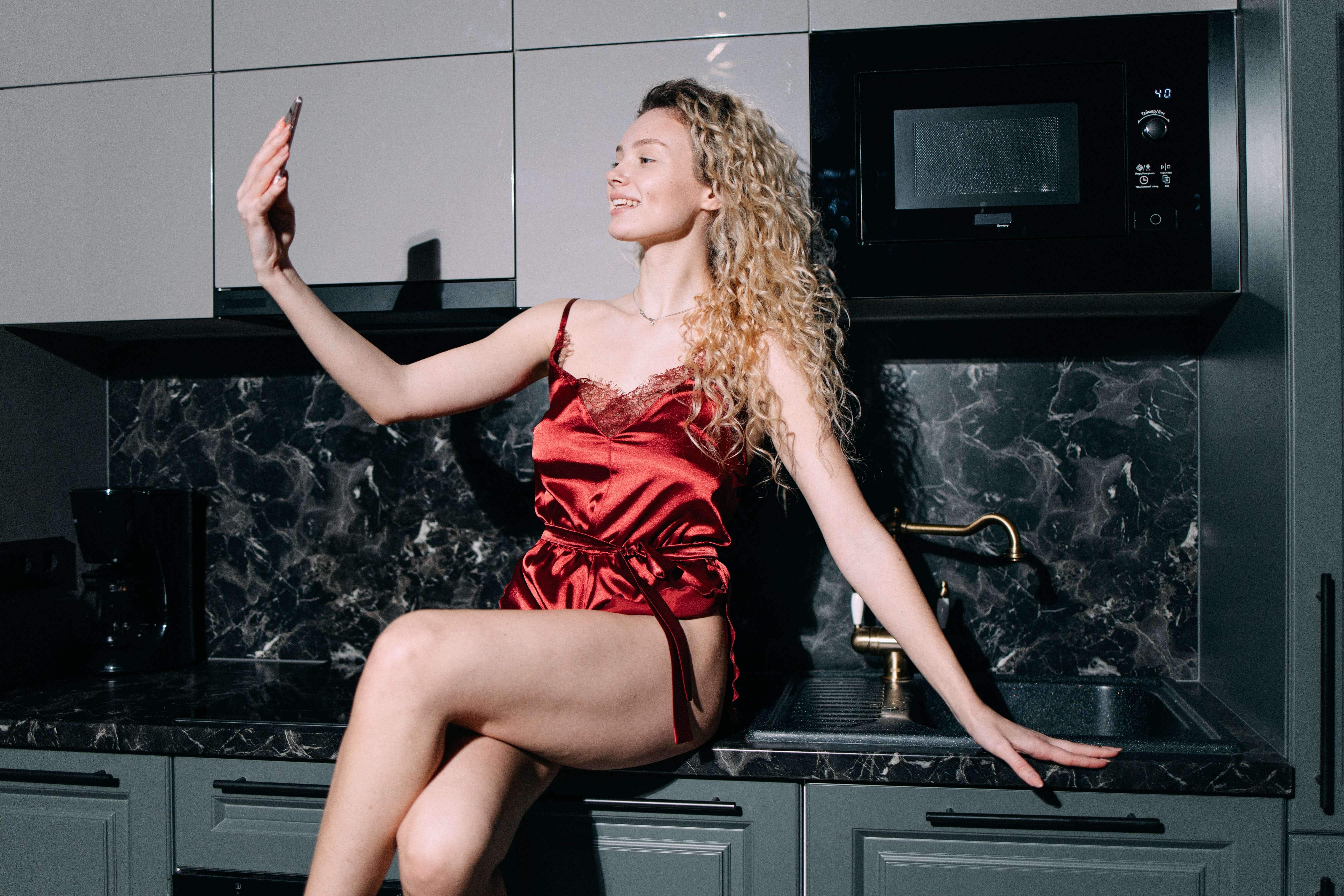 Cozy Comfort Wear: Pajamas and More
Alright, we've covered a lot of ground for your perfect solo night in. We've indulged in movies, dived into books, savored delicious food, pampered ourselves, and let our creative spirits soar.
Now, as you embark on this journey to unwind and pamper yourself, there's one more thing to consider: the joy of dressing comfortably.
Yes, you heard me right – coziness doesn't stop with blankets and hot chocolate. Your outfit plays a big role in elevating your cozy experience.
While going full-on formal attire isn't on the menu (unless that's your thing!), slipping into your favorite pair of pajamas is one of life's simplest yet most delightful pleasures.
There's something profoundly satisfying about trading stiff jeans or business attire for soft, breathable fabrics that allow your body to relax completely. Pajamas or loungewear aren't just garments; they're your companions in comfort. Plus, they're your ticket to freedom – no zippers to fumble with, no buttons to wrestle, just pure, unadulterated comfort.
And let's not forget the fun of selecting your cozy attire. Whether you prefer classic flannel pajamas, soft silky loungewear, or even quirky onesies, your choice can reflect your unique style. Why not treat yourself to a new set of pajamas? It's an investment in both your comfort and happiness.
So, don't underestimate the power of a comfy outfit on your solo cozy night in. It's all about feeling good, relaxed, and truly yourself. Just remember, there's no judgment here – whatever makes you feel fantastic is the right choice.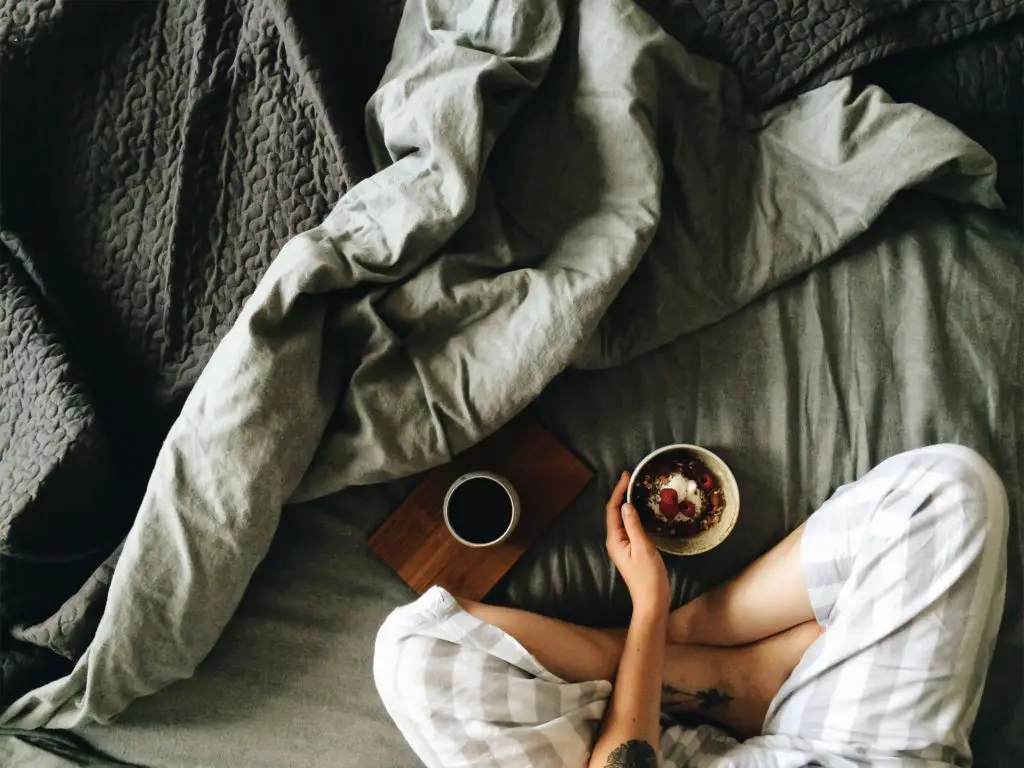 Embracing the Cozy Nights Ahead
And there you have it – your guide to the art of a solo cozy night in. We've explored every facet of making those chilly winter evenings your haven of warmth, comfort, and pure self-indulgence. You've got the movie night set up, the books waiting for you, culinary delights to savor, self-care moments to unwind, creative projects to spark your imagination, and the comfiest pajamas ready to embrace you. It's the ultimate recipe for a perfect night all to yourself.
As we dive into the winter season, there's a special magic in the air. The world outside might be frosty and bustling, but you, my dear reader, are prepared to cocoon yourself in comfort. You're not missing out on a thing; in fact, you're gaining so much more. These solo cozy nights are not just about finding comfort in solitude; they're about celebrating it.
It's a time for self-reflection, self-appreciation, and self-love. The simple act of enjoying your own company can be incredibly empowering. You're treating yourself with the same care and kindness that you offer to others. Remember, you deserve these moments of pure relaxation, indulgence, and contentment.
Read More: