Embrace the Cozy Charm This Christmas: Your Guide to Cottagecore Christmas Décor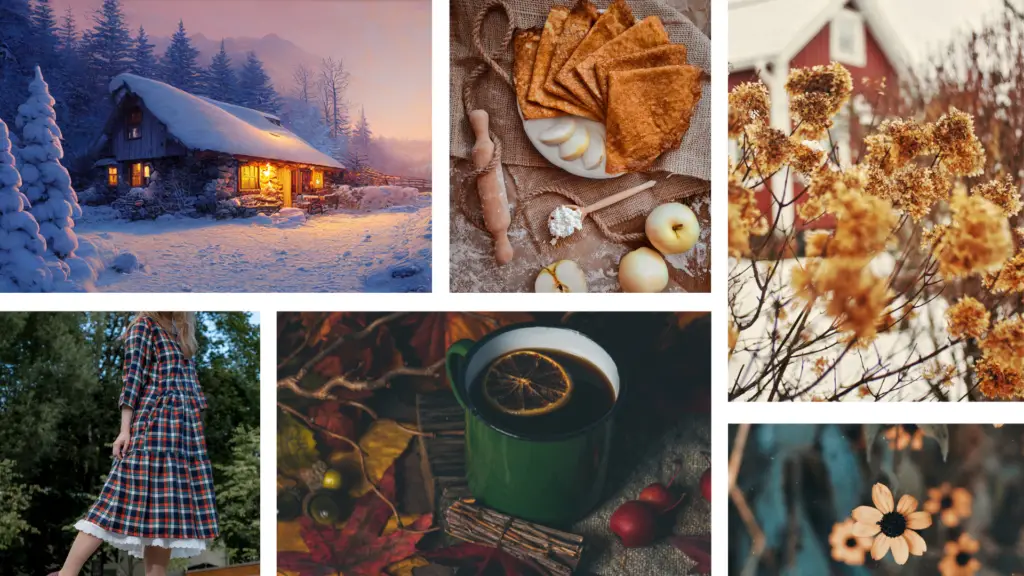 As the magical aura of Christmas wafts through the air, we find ourselves yearning for that perfect blend of warmth, charm, and nostalgia. I'm talking of course about the delightful world of Cottagecore Christmas decor.
Do visions of flickering candles, cozy blankets, and the scent of pine cones transport you to a snug cottage nestled in a winter wonderland? If so, you're in for a treat. In this guide, we'll embark on a journey to infuse your holiday abode with the irresistible allure of cottagecore. We'll also explore the art of creating a festive ambiance that's both timeless and enchanting.
🎄 Unveiling the Cottagecore Christmas Magic 🎄
Picture this: snow gently falling outside, a crackling fire, and the warm scent of cinnamon and cloves filling the air. That's the essence of a cottagecore Christmas, and we're diving headfirst into this enchanting world.
Cottagecore at Christmas? Oh yes! It's all about embracing a simpler, cozier way of celebrating the holiday season. Think nature-inspired decor, handmade ornaments, and an abundance of twinkling lights that transport you to a snug cabin in the woods. 🌲
This aesthetic thrives on the beauty of imperfections. Handcrafted items, heirlooms passed down through generations, and treasures collected over time — these elements form the heart of a cottagecore Christmas. It's about making your home a haven that tells a story, where every ornament and bauble carries a memory.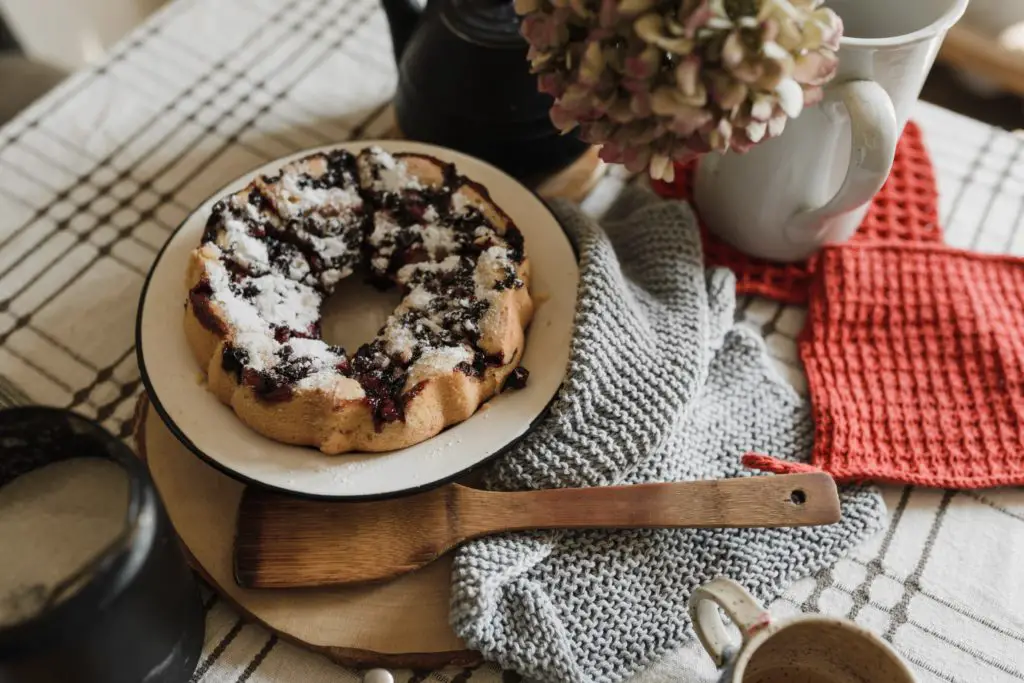 🍂 Cottagecore Christmas is not your Typical Seasonal Décor 🍂
Ever walked into a room and instantly felt a warm, nostalgic hug? That's the magic of cottagecore decor during the holidays. It's a blend of comforting elements that make your space feel like a welcoming embrace, especially during the festive season.
Natural and Warm Tones
Nature is a cornerstone of cottagecore, and this includes the color palette. Think deep greens, warm browns, and soft whites. These colors mimic the outdoors, creating a sense of being in the heart of the countryside, even if you're in the heart of the city. I'll elaborate more on this later!
Organic and Natural Materials
Wood, burlap, wool, and cotton are your best friends here. Opt for wooden ornaments, rustic burlap ribbons, and cozy, chunky knit stockings. These materials add texture and a genuine, earthy feel to your holiday decor.
Soft, Ambient Lighting
Nothing screams cozy like softly lit rooms. Use fairy lights, candlelight, and string lights to create a warm and inviting ambiance. Imagine the soft glow of candles flickering against wooden furniture — the epitome of cottagecore charm!
Incorporating Seasonal Elements
Bring a touch of the outdoors inside with pinecones, twigs, and dried leaves. They're not only budget-friendly but also capture the essence of the changing seasons, making your space feel like an extension of the natural world.
In the next sections, we'll dive into each of these elements, exploring creative ideas to weave the cozy cottagecore magic into your holiday decor.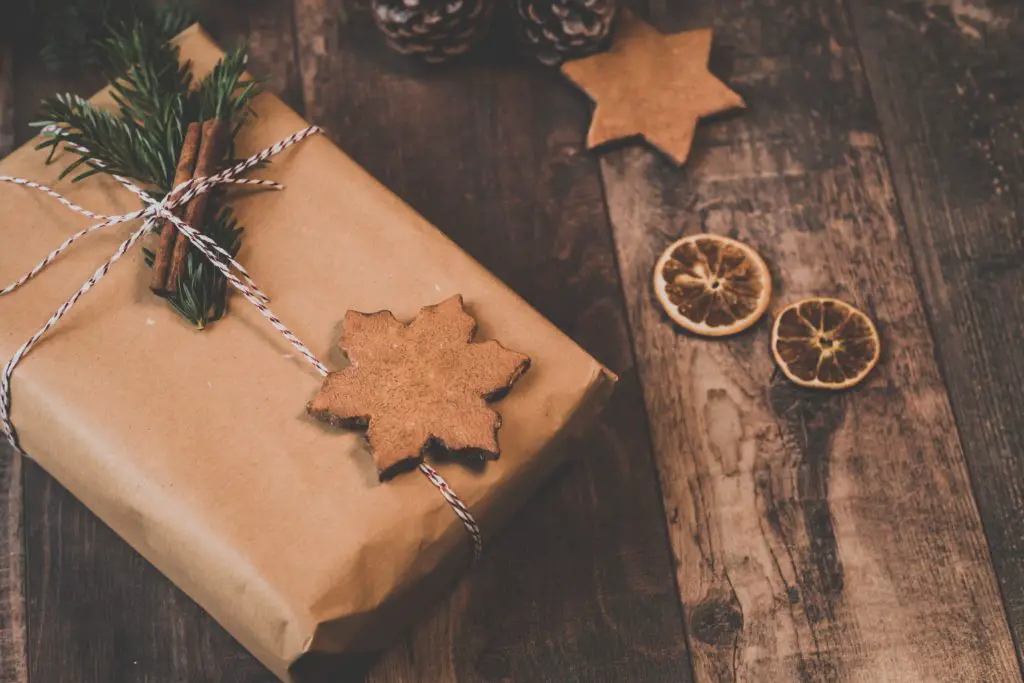 🎄 Enchanting Ornaments and Trinkets: Capturing the Cottagecore Spirit 🎄
Ornaments are like the jewelry of your Christmas tree, reflecting your unique style and personality. To infuse that cozy cottagecore essence, it's all about handmade, vintage-inspired, and nature-inspired ornaments.
Handcrafted Magic
Channel your inner artisan and craft your ornaments. Think of quaint stuffed fabric hearts, knit stars, or even simple clay ornaments adorned with nature motifs. The beauty lies in imperfection and the personal touch.
Vintage Allure
Head down memory lane with vintage-inspired ornaments. Delicate glass baubles, wooden ornaments with a touch of nostalgia, or quaint, weathered metal trinkets will add that vintage, timeless flair to your tree.
Nature's Bounty
Incorporate nature's beauty with ornaments that mirror the outdoors. Mini wreaths made of twigs, pinecone ornaments, or wooden slices showcasing the year add a touch of rustic charm.
Twinkling Lights and Garlands
String lights are your best friends in creating a cozy ambiance. Opt for warm, soft lights to mimic the glow of candles. Intertwine them with rustic garlands made of holly, ivy, or even paper for a truly enchanting touch.
Imagine your tree adorned with these eclectic ornaments, each telling a story and radiating that heartwarming cottagecore spirit. Let's craft a tree that not only dazzles but also whispers tales of a cozy, magical holiday.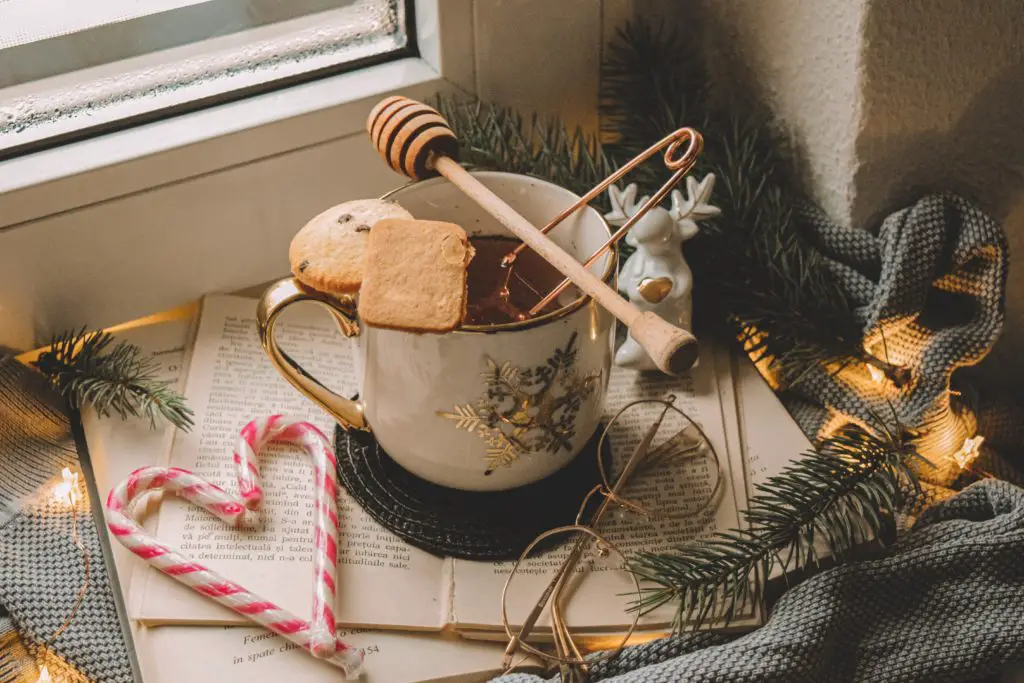 🍂 Embracing Nature: A Warm and Earthy Color Palette 🍂
The warm, earthy color palette is the quintessence of cottagecore Christmas decor, bringing the essence of nature into your home during the festive season. These tones not only resonate with the coziness of winter but also reflect the rustic charm of a countryside Christmas.
The Significance of Earthy Tones
Earthy tones like browns, deep greens, warm oranges, and muted reds echo the beauty of the natural world. They ground a space, creating a sense of harmony and tranquility. When incorporated into your decor, they infuse the space with the feeling of a rustic winter retreat.
Decorating with Earthy Hues
Imagine a rustic wooden table adorned with cream-colored napkins and deep green napkin rings. Add accents like copper candle holders or beige ceramic plates. Incorporate these colors into your ornaments, tree decor, and even gift wrapping. Opt for richly colored baubles, warm-toned ribbons, and natural twine.
Examples and Visuals
Picture a rustic wreath with pinecones and dried orange slices, tied with a burlap ribbon, adorning your front door. Or consider a centerpiece featuring a weathered wooden bowl filled with pinecones, cinnamon sticks, and sprigs of holly. These visuals embody the warm, earthy hues that define cottagecore Christmas.
The warm and earthy color palette transforms your living space into a cozy haven. It's a nod to the natural world and an invitation to embrace the comfort and simplicity of the season. So, gather 'round, and let the warm tones of nature envelop you in the magic of cottagecore Christmas.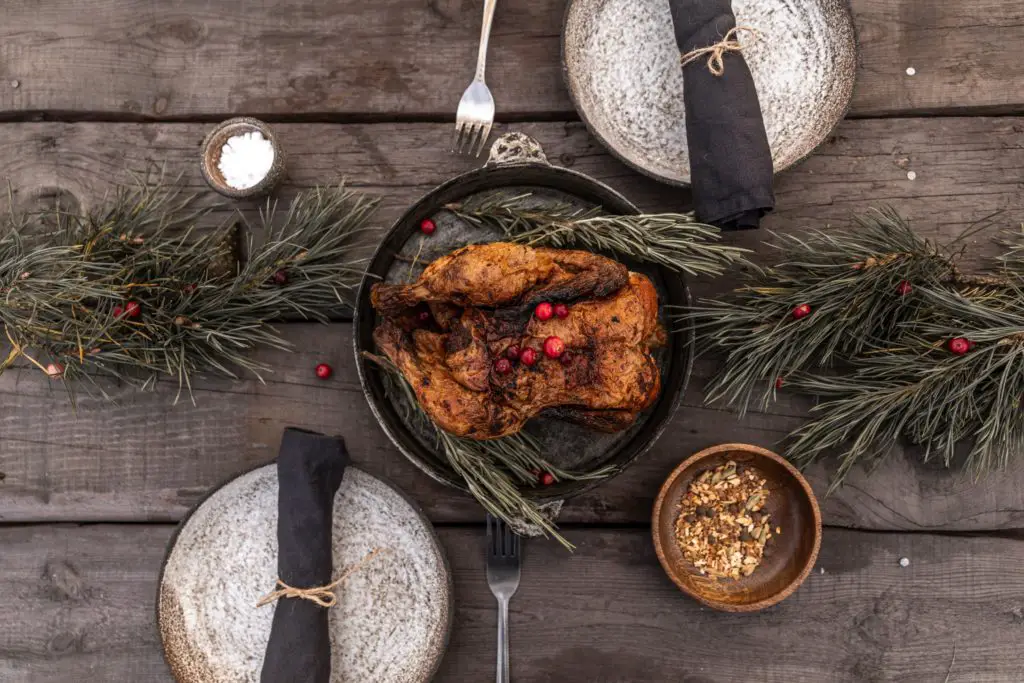 🎄 Your Unique Cottagecore Christmas Haven Crafted by You 🎄
It's time to infuse your decor with your personality, making every corner resonate with the magic of the season and your unique style. Here's how you can sprinkle that personalized touch:
Personalizing Your Decor: Don't hold back! Incorporate elements that resonate with you. Love collecting antique ornaments? Showcase them on the tree. Have a penchant for handmade crafts? DIY ornaments are your canvas. Your cottagecore Christmas is an expression of your spirit.
Let Creativity Reign: Make it a DIY affair! Craft pinecone garlands, knit your own tree topper, or fashion rustic place card holders out of twigs. These simple DIYs exude the rustic charm that defines cottagecore.
Bringing the Outdoors In: Even if you're in the heart of the city, you can bring nature indoors. Arrange pine branches in vases, place holly sprigs on tables, or create a centerpiece with dried flowers and herbs. It's a nod to the countryside and its beauty.
Scenting the Atmosphere: Transport your home to a Christmas cottage by infusing it with the scents of the season. Simmer a pot of water with cinnamon sticks, orange peels, and cloves on the stove. Light a spruce-scented candle or diffuse pine essential oil. Let the aroma of a festive cottage embrace you.
Share Your Wonderland: As you create your cottagecore Christmas haven, share your magic with the world! Tag us on social media (@lifeispoetry.y), and let's celebrate the beauty of cottagecore Christmas together. Your creativity might just inspire another holiday enthusiast!
Your Christmas cottage is more than decor; it's a reflection of the warmth and joy that this season brings. So, embrace the festive canvas and paint it with your unique, cottagecore-inspired hues.
🍂 Cozy Cottagecore Christmas: Let the Magic Begin! 🍂
As the lights twinkle and the scents of pine and cinnamon fill the air, remember this: your Christmas space is not just an assortment of decorations. It's a cozy embrace, a joyful gathering, and a reflection of your unique spirit.
May your cottagecore-inspired Christmas be filled with laughter, warmth, and the simple joys that make this season truly magical. Now, take a step back, soak it all in, and revel in the wonder of your very own cottagecore Christmas wonderland.
From my home to yours, I wish you a season infused with all things cozy and beautiful.
More on Cottagecore: