Rage and Rebirth: 8 Poems Embodying Dark Feminine Energy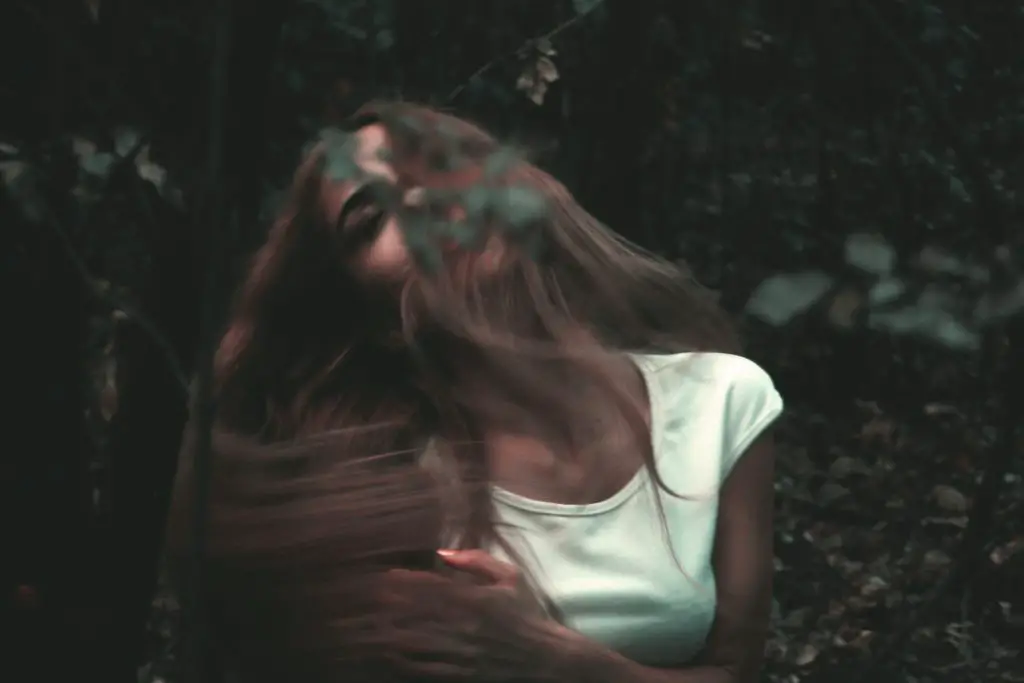 As the crisp breeze of October envelops us, and the nights grow longer, my heart is drawn to the enigmatic essence of the Dark Feminine.
It's a time when the world dons its autumn hues, and we, too, find solace in embracing the shadows within ourselves. Inspired by this season of spiritual transformation and the poetic dance with the profound, I've curated a collection of poems that encapsulate the raw and bewitching energy of the Dark Feminine.
These verses explore the vast tapestry of womanhood—its power, its mysteries, and the sublime dance between creation and destruction. Join me on this poetic journey, as we traverse through the vivid artistry of words that beautifully intertwine with the depths of the feminine psyche.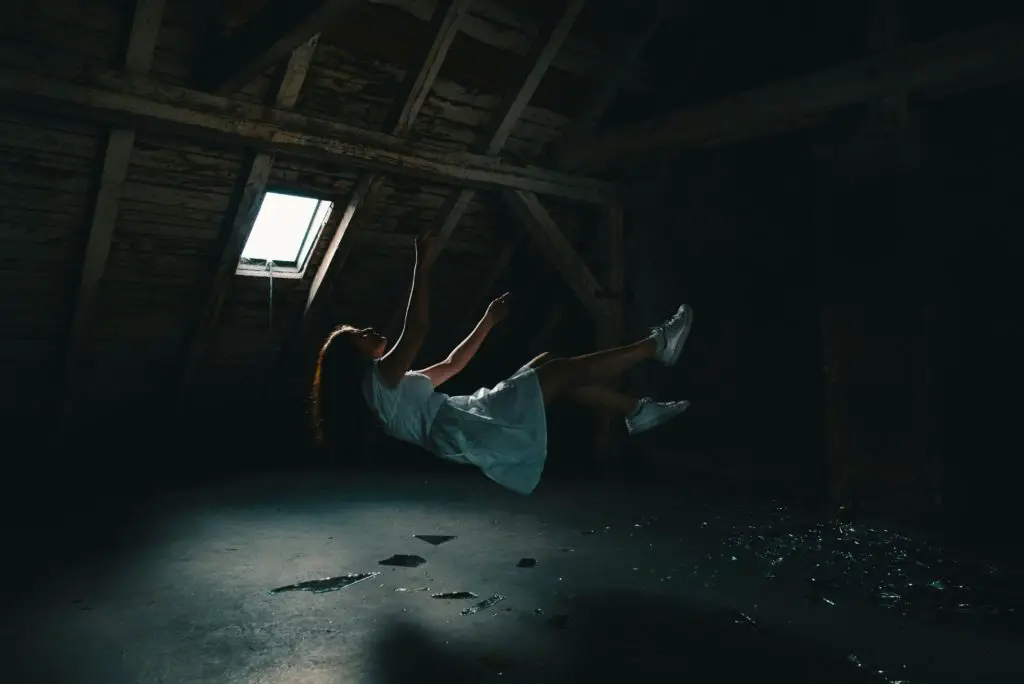 Daddy by Sylvia Plath
You do not do, you do not do   
Any more, black shoe
In which I have lived like a foot   
For thirty years, poor and white,   
Barely daring to breathe or Achoo.

Daddy, I have had to kill you.   
You died before I had time——
Marble-heavy, a bag full of God,   
Ghastly statue with one gray toe   
Big as a Frisco seal

And a head in the freakish Atlantic   
Where it pours bean green over blue   
In the waters off beautiful Nauset.   
I used to pray to recover you.
Ach, du.

In the German tongue, in the Polish town   
Scraped flat by the roller
Of wars, wars, wars.
But the name of the town is common.   
My Polack friend

Says there are a dozen or two.   
So I never could tell where you   
Put your foot, your root,
I never could talk to you.
The tongue stuck in my jaw.

It stuck in a barb wire snare.   
Ich, ich, ich, ich,
I could hardly speak.
I thought every German was you.   
And the language obscene

An engine, an engine
Chuffing me off like a Jew.
A Jew to Dachau, Auschwitz, Belsen.   
I began to talk like a Jew.
I think I may well be a Jew.

The snows of the Tyrol, the clear beer of Vienna   
Are not very pure or true.
With my gipsy ancestress and my weird luck   
And my Taroc pack and my Taroc pack
I may be a bit of a Jew.

I have always been scared of you,
With your Luftwaffe, your gobbledygoo.   
And your neat mustache
And your Aryan eye, bright blue.
Panzer-man, panzer-man, O You——

Not God but a swastika
So black no sky could squeak through.   
Every woman adores a Fascist,   
The boot in the face, the brute   
Brute heart of a brute like you.

You stand at the blackboard, daddy,   
In the picture I have of you,
A cleft in your chin instead of your foot   
But no less a devil for that, no not   
Any less the black man who

Bit my pretty red heart in two.
I was ten when they buried you.   
At twenty I tried to die
And get back, back, back to you.
I thought even the bones would do.

But they pulled me out of the sack,   
And they stuck me together with glue.   
And then I knew what to do.
I made a model of you,
A man in black with a Meinkampf look

And a love of the rack and the screw.   
And I said I do, I do.
So daddy, I'm finally through.
The black telephone's off at the root,   
The voices just can't worm through.

If I've killed one man, I've killed two——
The vampire who said he was you   
And drank my blood for a year,
Seven years, if you want to know.
Daddy, you can lie back now.

There's a stake in your fat black heart   
And the villagers never liked you.
They are dancing and stamping on you.   
They always knew it was you.
Daddy, daddy, you bastard, I'm through.
In Sylvia Plath's Daddy, we witness a raw confrontation with the past, an exploration of trauma, and a quest for liberation. The dark feminine energy manifests in the courage to confront oppressive forces, to break free from their hold, and to reclaim one's identity. It portrays a woman finding her voice, her power, and dismantling the chains that have bound her, symbolizing a vital aspect of the dark feminine.
The Wild Iris by Louise Gluck
At the end of my suffering
there was a door.

Hear me out: that which you call death
I remember.

Overhead, noises, branches of the pine shifting.
Then nothing. The weak sun
flickered over the dry surface.

It is terrible to survive
as consciousness
buried in the dark earth.

Then it was over: that which you fear, being
a soul and unable
to speak, ending abruptly, the stiff earth
bending a little. And what I took to be
birds darting in low shrubs.

You who do not remember
passage from the other world
I tell you I could speak again: whatever
returns from oblivion returns
to find a voice:

from the center of my life came
a great fountain, deep blue
shadows on azure seawater.
Louise Gluck's The Wild Iris portrays the metaphorical journey of a flower, representing the feminine spirit. It reveals how even in the face of darkness, there's an innate capability to bloom, to find grace, and to endure. This speaks to the dark feminine's ability to face challenging circumstances, find light within, and emerge stronger and more beautiful despite the shadows.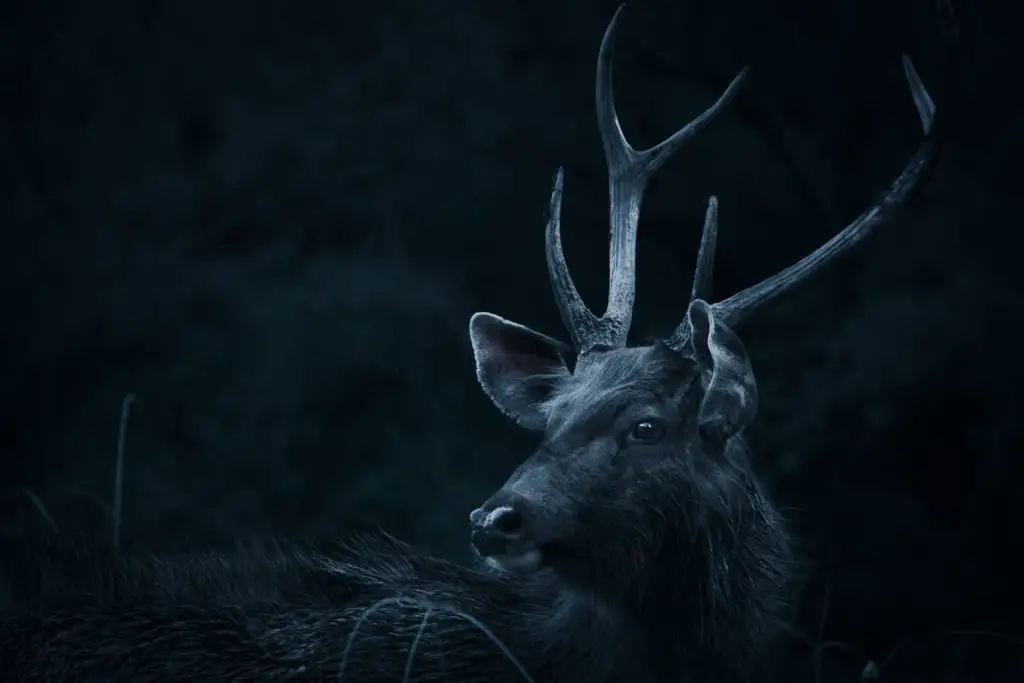 Heavy by Hieu Minh Nguyen
The narrow clearing down to the river
I walk alone, out of breath

my body catching on each branch.
Small children maneuver around me.

Often, I want to return to my old body
a body I also hated, but hate less

given knowledge.
Sometimes my friends—my friends

who are always beautiful & heartbroken
look at me like they know

I will die before them.
I think the life I want

is the life I have, but how can I be sure?
There are days when I give up on my body

but not the world. I am alive.
I know this. Alive now

to see the world, to see the river
rupture everything with its light.
In Hieu Minh Nguyen's Heavy, the narrative weaves a tapestry of resilience and strength from the threads of pain and suffering. The dark feminine here embodies the ability to carry the weight of hardships, to endure, and to transform adversity into a source of power. It's a reminder that within the struggles lies the potential for growth and empowerment, shaping a fierce, unyielding sense of self.
For My Lover, Returning To His Wife by Anne Sexton
She is all there.
She was melted carefully down for you
and cast up from your childhood,
cast up from your one hundred favorite aggies.
She has always been there, my darling.
She is, in fact, exquisite.
Fireworks in the dull middle of February
and as real as a cast-iron pot.
Let's face it, I have been momentary.
vA luxury. A bright red sloop in the harbor.
My hair rising like smoke from the car window.
Littleneck clams out of season.
She is more than that. She is your have to have,
has grown you your practical your tropical growth.
This is not an experiment. She is all harmony.
She sees to oars and oarlocks for the dinghy,
has placed wild flowers at the window at breakfast,
sat by the potter's wheel at midday,
set forth three children under the moon,
three cherubs drawn by Michelangelo,
done this with her legs spread out
in the terrible months in the chapel.
If you glance up, the children are there
like delicate balloons resting on the ceiling.
She has also carried each one down the hall
after supper, their heads privately bent,
two legs protesting, person to person,
her face flushed with a song and their little sleep.
I give you back your heart.
I give you permission —
for the fuse inside her, throbbing
angrily in the dirt, for the bitch in her
and the burying of her wound —
for the burying of her small red wound alive —
for the pale flickering flare under her ribs,
for the drunken sailor who waits in her left pulse,
for the mother's knee, for the stocking,
for the garter belt, for the call —
the curious call
when you will burrow in arms and breasts
and tug at the orange ribbon in her hair
and answer the call, the curious call.
She is so naked and singular
She is the sum of yourself and your dream.
Climb her like a monument, step after step.
She is solid.
As for me, I am a watercolor.
I wash off.
nne Sexton's For My Lover Returning To His Wife grapples with the complexities of desire, love, and the entanglements of relationships. It reflects the multifaceted aspects of the dark feminine—her desires, her passion, and her understanding of her own worth. The poem delves into the emotional landscape of a woman reclaiming her power and asserting her identity beyond societal expectations.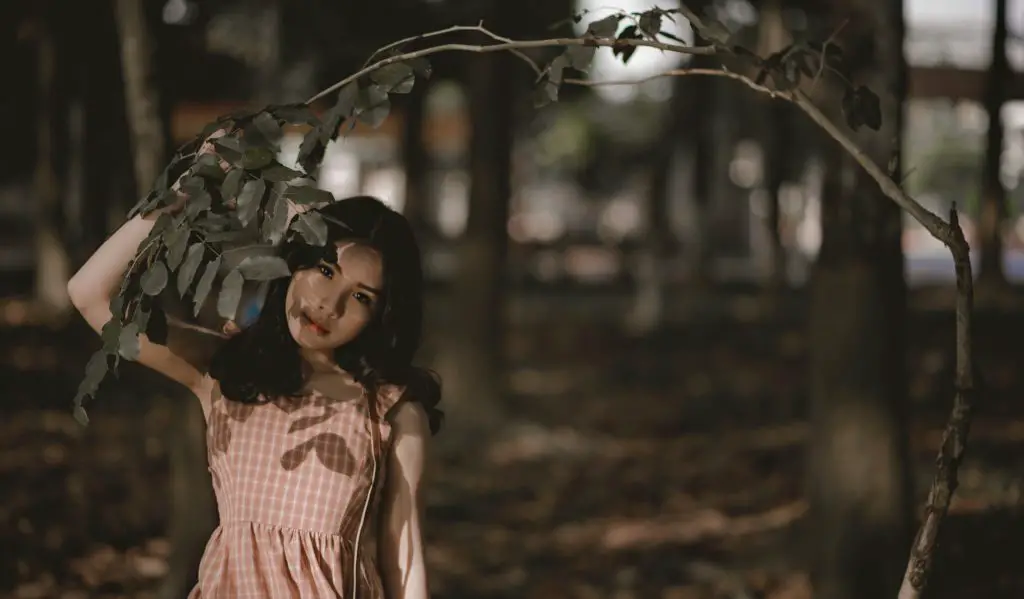 The Pool by H.D.
Are you alive?

I touch you.

You quiver like a sea-fish.

I cover you with my net.

What are you—banded one?
This small but mighty poem beckons us to dive into our own depths. By embracing the shadows within and exploring the richness of our femininity, discovering our strength and resilience in the process.
The Second Coming by William Butler Yeats
Turning and turning in the widening gyre   

The falcon cannot hear the falconer;

Things fall apart; the centre cannot hold;

Mere anarchy is loosed upon the world,

The blood-dimmed tide is loosed, and everywhere   

The ceremony of innocence is drowned;

The best lack all conviction, while the worst   

Are full of passionate intensity.

Surely some revelation is at hand;

Surely the Second Coming is at hand.   

The Second Coming! Hardly are those words out   

When a vast image out of Spiritus Mundi

Troubles my sight: somewhere in sands of the desert   

A shape with lion body and the head of a man,   

A gaze blank and pitiless as the sun,   

Is moving its slow thighs, while all about it   

Reel shadows of the indignant desert birds.   

The darkness drops again; but now I know   

That twenty centuries of stony sleep

Were vexed to nightmare by a rocking cradle,   

And what rough beast, its hour come round at last,   

Slouches towards Bethlehem to be born?
William Butler Yeats's The Second Coming reveals the chaos and transformation often associated with the dark feminine. The widening gyre represents a world in upheaval, a reflection of the turbulent times we navigate. This poem serves as a reminder of the ever-changing nature of existence, urging us to find our balance within the chaos, harnessing the energy of the dark feminine to create and transform.
Medusa by Carol Anne Duffy
A suspicion, a doubt, a jealousy
grew in my mind,
which turned the hairs on my head to filthy snakes,
as though my thoughts
hissed and spat on my scalp.

My bride's breath soured, stank
in the grey bags of my lungs.
I'm foul mouthed now, foul tongued,
yellow fanged.
There are bullet tears in my eyes.
Are you terrified?

Be terrified.
It's you I love,
perfect man, Greek God, my own;
but I know you'll go, betray me, stray
from home.
So better by far for me if you were stone.

I glanced at a buzzing bee,
a dull grey pebble fell
to the ground.
I glanced at a singing bird,
a handful of dusty gravel
spattered down.

I looked at a ginger cat,
a housebrick
shattered a bowl of milk.
I looked at a snuffling pig,
a boulder rolled
in a heap of shit
Medusa, as reimagined by Carol Ann Duffy, embodies a powerful narrative of transformation and reclamation. In Greek mythology, Medusa is often depicted as a monster, cursed and feared for her hair of snakes and petrifying gaze. However, Duffy's poem reinterprets Medusa's story, allowing her to reclaim her narrative and reveal the woman behind the curse.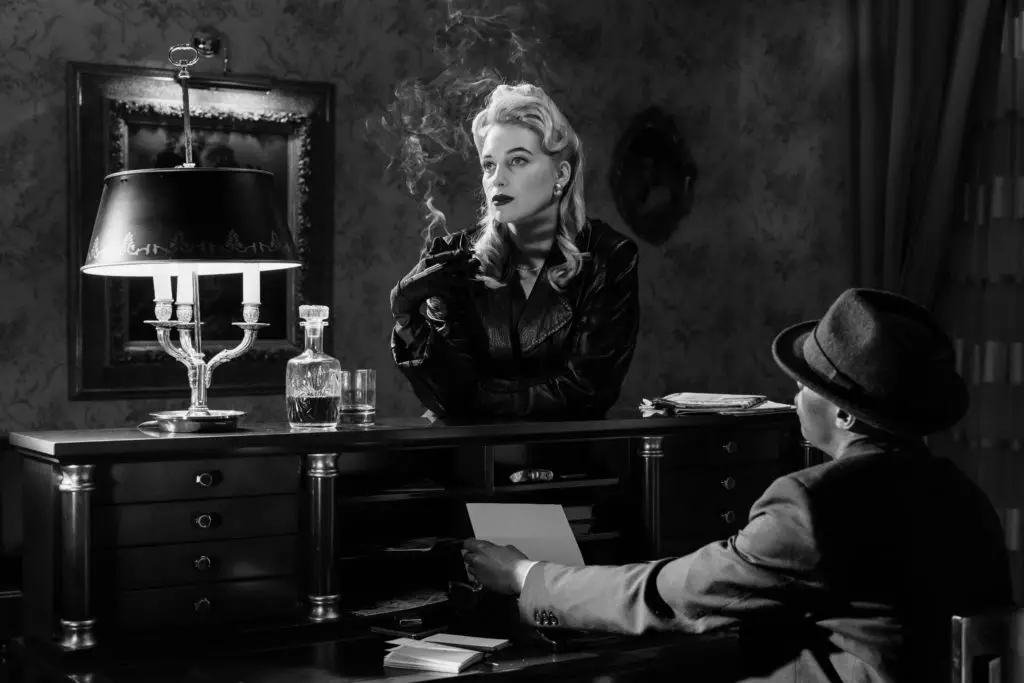 She Had Some Horses By Joy Harjo
She had some horses.

She had horses who were bodies of sand.
She had horses who were maps drawn of blood.
She had horses who were skins of ocean water.
She had horses who were the blue air of sky.
She had horses who were fur and teeth.
She had horses who were clay and would break.
She had horses who were splintered red cliff.

She had some horses.

She had horses with long, pointed breasts.
She had horses with full, brown thighs.
She had horses who laughed too much.
She had horses who threw rocks at glass houses.
She had horses who licked razor blades.

She had some horses.

She had horses who danced in their mothers' arms.
She had horses who thought they were the sun and their bodies shone and burned like stars.
She had horses who waltzed nightly on the moon.
She had horses who were much too shy, and kept quiet in stalls of their own making.

She had some horses.

She had horses who liked Creek Stomp Dance songs.
She had horses who cried in their beer.
She had horses who spit at male queens who made them afraid of themselves.
She had horses who said they weren't afraid.
She had horses who lied.
She had horses who told the truth, who were stripped bare of their tongues.

She had some horses.

She had horses who called themselves, "horse."
She had horses who called themselves, "spirit." and kept their voices secret and to themselves.
She had horses who had no names.
She had horses who had books of names.

She had some horses.

She had horses who whispered in the dark, who were afraid to speak.
She had horses who screamed out of fear of the silence, who carried knives to protect themselves from ghosts.
She had horses who waited for destruction.
She had horses who waited for resurrection.

She had some horses.

She had horses who got down on their knees for any savior.
She had horses who thought their high price had saved them.
She had horses who tried to save her, who climbed in her bed at night and prayed as they raped her.

She had some horses.

She had some horses she loved.
She had some horses she hated.

These were the same horses.
Joy Harjo's She Had Some Horses weaves a tapestry of imagery and emotion, highlighting the complex connection between womanhood, nature, and spirituality. The dark feminine, like the horses in the poem, embodies strength, endurance, and intuition. Harjo's work invites us to embrace our innate connection to the world, reminding us of the power we hold within and the kinship we share with the earth.
Diving Into The Wreck by Adrienne Rich
First having read the book of myths,
and loaded the camera,
and checked the edge of the knife-blade,
I put on
the body-armor of black rubber
the absurd flippers
the grave and awkward mask.
I am having to do this
not like Cousteau with his
assiduous team
aboard the sun-flooded schooner
but here alone.

There is a ladder.
The ladder is always there
hanging innocently
close to the side of the schooner.
We know what it is for,
we who have used it.
Otherwise
it is a piece of maritime floss
some sundry equipment.

I go down.
Rung after rung and still
the oxygen immerses me
the blue light
the clear atoms
of our human air.
I go down.
My flippers cripple me,
I crawl like an insect down the ladder
and there is no one
to tell me when the ocean
will begin.

First the air is blue and then
it is bluer and then green and then
black I am blacking out and yet
my mask is powerful
it pumps my blood with power
the sea is another story
the sea is not a question of power
I have to learn alone
to turn my body without force
in the deep element.

And now: it is easy to forget
what I came for
among so many who have always
lived here
swaying their crenellated fans
between the reefs
and besides
you breathe differently down here.

I came to explore the wreck.
The words are purposes.
The words are maps.
I came to see the damage that was done
and the treasures that prevail.
I stroke the beam of my lamp
slowly along the flank
of something more permanent
than fish or weed

the thing I came for:
the wreck and not the story of the wreck
the thing itself and not the myth
the drowned face always staring
toward the sun
the evidence of damage
worn by salt and sway into this threadbare beauty
the ribs of the disaster
curving their assertion
among the tentative haunters.

This is the place.
And I am here, the mermaid whose dark hair
streams black, the merman in his armored body.
We circle silently
about the wreck
we dive into the hold.
I am she: I am he

whose drowned face sleeps with open eyes
whose breasts still bear the stress
whose silver, copper, vermeil cargo lies
obscurely inside barrels
half-wedged and left to rot
we are the half-destroyed instruments
that once held to a course
the water-eaten log
the fouled compass

We are, I am, you are
by cowardice or courage
the one who find our way
back to this scene
carrying a knife, a camera
a book of myths
in which
our names do not appear.
Adrienne Rich's Diving into the Wreck explores the journey of self-discovery, akin to diving into the depths of one's psyche. The wreck symbolizes the societal and personal wreckage, and the journey signifies confronting and navigating through it. Rich challenges traditional narratives, encouraging us to unapologetically explore our truths, echoing the essence of the dark feminine — brave, unafraid, and always seeking our authentic selves.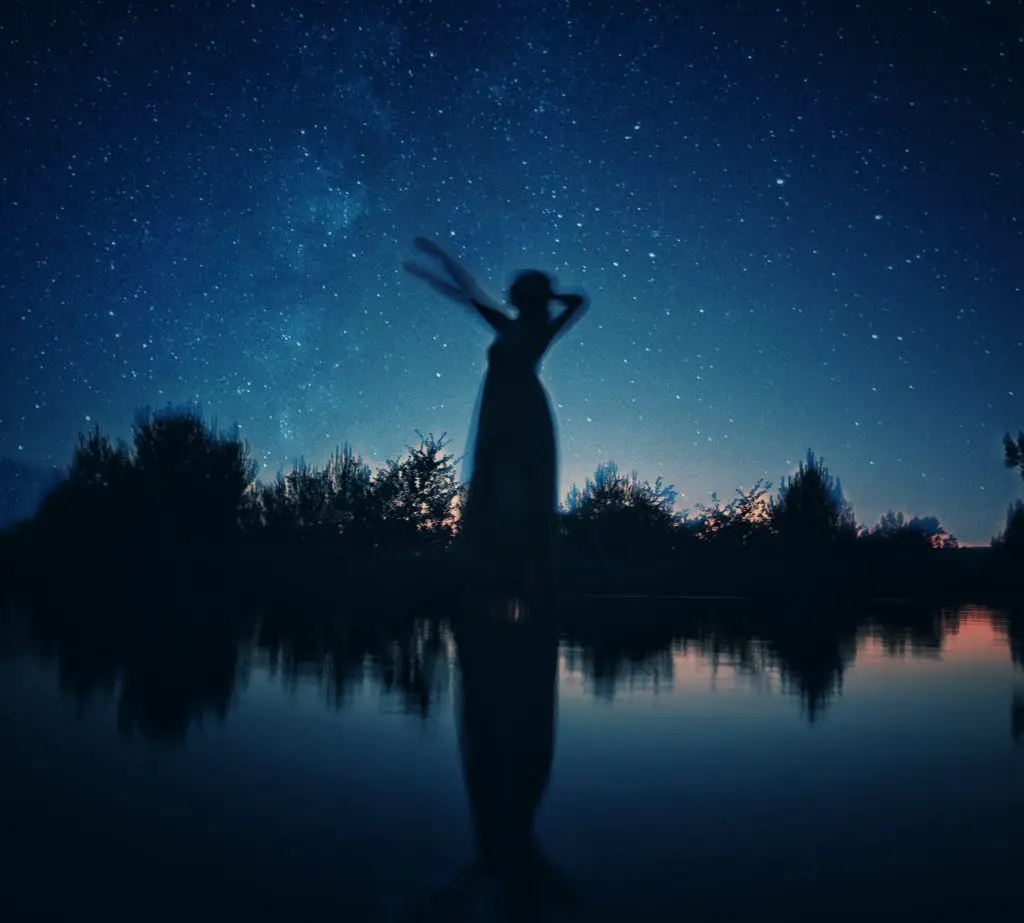 Lady Lazarus by Sylvia Plath
I have done it again.   

One year in every ten   

I manage it——

A sort of walking miracle, my skin   

Bright as a Nazi lampshade,   

My right foot

A paperweight,

My face a featureless, fine   

Jew linen.

Peel off the napkin   

O my enemy.   

Do I terrify?——

The nose, the eye pits, the full set of teeth?   

The sour breath

Will vanish in a day.

Soon, soon the flesh

The grave cave ate will be   

At home on me

And I a smiling woman.   

I am only thirty.

And like the cat I have nine times to die.

This is Number Three.   

What a trash

To annihilate each decade.

What a million filaments.   

The peanut-crunching crowd   

Shoves in to see

Them unwrap me hand and foot——

The big strip tease.   

Gentlemen, ladies

These are my hands   

My knees.

I may be skin and bone,

Nevertheless, I am the same, identical woman.   

The first time it happened I was ten.   

It was an accident.

The second time I meant

To last it out and not come back at all.   

I rocked shut

As a seashell.

They had to call and call

And pick the worms off me like sticky pearls.

Dying

Is an art, like everything else.   

I do it exceptionally well.

I do it so it feels like hell.   

I do it so it feels real.

I guess you could say I've a call.

It's easy enough to do it in a cell.

It's easy enough to do it and stay put.   

It's the theatrical

Comeback in broad day

To the same place, the same face, the same brute   

Amused shout:

'A miracle!'

That knocks me out.   

There is a charge

For the eyeing of my scars, there is a charge   

For the hearing of my heart——

It really goes.

And there is a charge, a very large charge   

For a word or a touch   

Or a bit of blood

Or a piece of my hair or my clothes.   

So, so, Herr Doktor.   

So, Herr Enemy.

I am your opus,

I am your valuable,   

The pure gold baby

That melts to a shriek.   

I turn and burn.

Do not think I underestimate your great concern.

Ash, ash—

You poke and stir.

Flesh, bone, there is nothing there——

A cake of soap,   

A wedding ring,   

A gold filling.

Herr God, Herr Lucifer   

Beware

Beware.

Out of the ash

I rise with my red hair   

And I eat men like air
In Sylvia Plath's Lady Lazarus, the portrayal of a woman's resilience in the face of societal pressures and personal struggles is profound. The phoenix-like imagery signifies rebirth from the ashes, mirroring the dark feminine's ability to rise again and again. Plath's raw verses ignite a fierce spirit within, urging us to embrace our resilience and find strength in the most challenging of times.
Using Poetry to Reclaim Your Dark Feminine Energy
Poetry serves as a conduit for us to connect with the fierce energy, the defiance, and the profound resilience present in these narratives. It's an invitation to wield our own dark feminine strength, to embrace and honor our shadows, and to find empowerment in vulnerability.
Through poetry, we learn to navigate our own complexities and emerge stronger. It beckons us to embrace the full spectrum of our femininity, to dance with the chaos, and to own the beauty that resides in our depths. Ultimately, poetry becomes a tool in our journey towards self-discovery, helping us to acknowledge, celebrate, and reclaim the mighty force of the dark feminine within us.
Thank you for accompanying me on this poetic journey through the depths of the dark feminine. In the haunting verses and fierce stanzas, we've witnessed the embodiment of strength, resilience, and the untamed essence of womanhood. These poems have served as windows into a world where darkness isn't feared but revered—a realm where transformation and empowerment blossom from embracing the shadows within.
Read More: