For more than a century, readers, academics, and enthusiasts have been drawn to the works of late 19th-century novelist Oscar Wilde.
His works deal with themes such as individualism, aestheticism, and the pursuit of pleasure. Wilde is also widely recognized as an important figure in the LGBTQ+ community, and is remembered as one of the first public figures to openly embrace his sexuality.
I'll admit until a couple of years ago, I'd heard of Wilde but never actually read anything of his myself. I kind of figured his works would be a little boring; the type of books you're made to read in school. And while that may be true, it's also true that these books can end up being the ones that stick with us for the rest of our lives.
If you're interested in reading works by Oscar Wilde but aren't sure where to begin, here's my advice.
Choose a well-known work.
One of Wilde's most popular and well-known works include "The Picture of Dorian Gray,". This is the first book of his that I chose to read, due to it's popularity on booktok. I'll admit I can sometimes be easily influenced, and I needed to know what all the hype was about.
The novel is a dark tale about a young man who becomes infatuated with his own beauty. When his portrait is painted by an artist, he makes a wish that this portrait will age instead of him. But as he indulges in a life of pleasure and sin, his portrait bears the marks of his decadence and corruption.
The thing I loved about this novel is how it delves into the human psyche and the consequences that come with giving in to our darker impulses. It asks some really important questions about what true beauty is, how morality can be subjective, and what happens when we prioritize our own desires over everything else. Despite its heavy themes, the book is still filled with Wilde's signature humor, making it a fun and engaging read.
What sets Wilde apart as a writer is his unique style, and "The Picture of Dorian Gray" is a perfect example of this. His use of paradoxes, epigrams, and other literary devices create a truly captivating and complex work of fiction. If you haven't read it yet, I highly recommend giving it a try.
Other works to consider:
"The Importance of Being Earnest," and "An Ideal Husband." Starting with one of these works would also be a good introduction to Wilde's writing style, and his humor.
"The Importance of Being Earnest" is a play that was first performed in 1895. It is a satirical comedy, and it explores the themes of love, marriage, and social convention. The play is known for its absurd plot twists and clever subversion of social norms.
I believe many of you will enjoy this play for two reasons. To start, it's full of Wilde's signature humor; lots of melodrama and farce. And also for the play's absurd plot, which involves mistaken identities, secret engagements, and other twists and turns. 
Now let me tell you why I think you'll enjoy An Ideal Husband. The comedic play, written by Oscar Wilde of course, was first preformed in in 1897.  It revolves around the scandal of a successful politician named Sir Robert Chiltern, who is being blackmailed by a mysterious woman named Mrs. Cheveley over a past misdeed. The play examines themes of morality, politics, love, and friendship, as Sir Robert struggles to maintain his reputation and resolve the situation.
This play tells a message about doing the right thing and what happens when we don't. It makes you think! And I think it's a good choice for people who want to start reading Oscar Wilde, because it's funny, has clever language, and gives us a fun glimpse what life was like in Victorian times.
Don't be intimidated by the idea of reading Oscar Wilde – it's definitely worth it! His writing is still popular for a reason and once you start reading, you'll see why so many people still love it to this day. So don't hesitate, give it a try and see for yourself.
If you enjoyed this article and are interested in other literary topics, I encourage you to have a look around the website. Thanks for reading!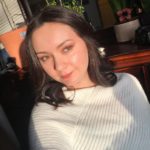 Megan MacDonald
Lifeispoetry.blog
Hi! I'm Megan, the creator of Lifeispoetry.
I believe that poetry can be found in the smallest moments of everyday life,
and my blog is a celebration of that idea. When I'm not reading or writing, I spend my time
creating art and exploring the beautiful province of BC with my two children.
Follow my journey and discover how you too can find poetry in your own life!