Celebrating Literary Grandeur: The Top 11 Most Enchanting Libraries in America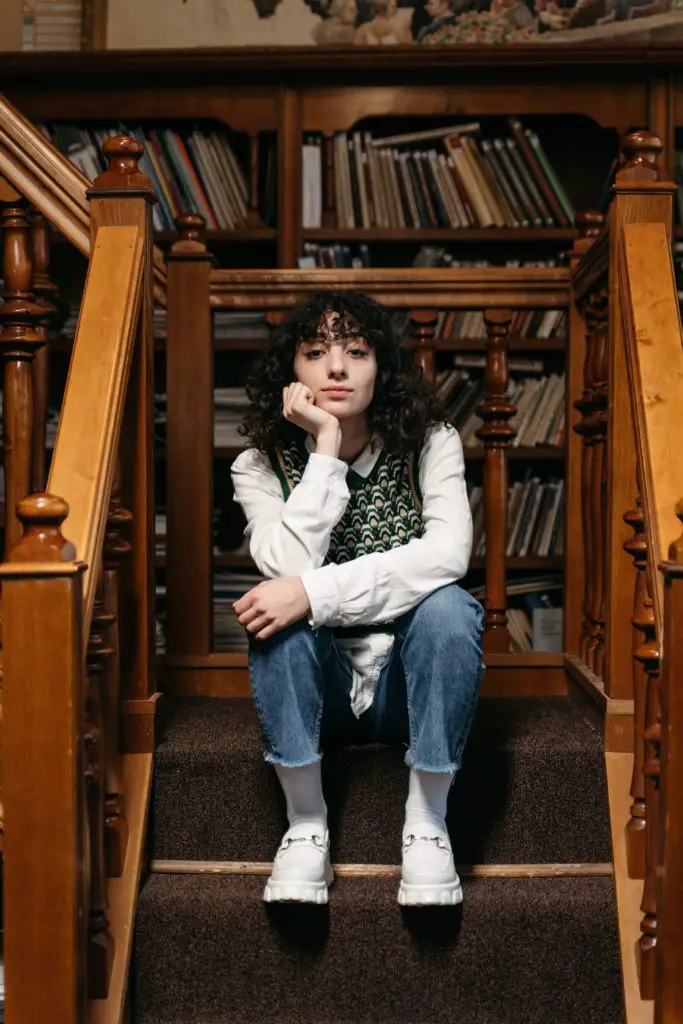 Attention, fellow bookworms! I have some thrilling news to share that will ignite your wanderlust and fill your heart with literary joy. Get ready to embark on an extraordinary road trip across the United States, as I unveil a curated selection of the most breathtaking libraries this nation has to offer. From the grandeur of historic institutions to architectural marvels and hidden gems, this tour will transport you to a world where knowledge, beauty, and imagination converge. So, fasten your seatbelts, grab your favorite novel, and let's dive into a literary adventure like no other. Join me as we explore the enchanting realms of these top 11 most beautiful libraries in America.
The Most Beautiful Libraries:
Library of Congress
George Peabody Library
Beinecke Rare Book and Manuscript Library
Boston Public Library
The Redwood Library and Athenaeum
Salt Lake City Public Library
The Morgan Library and Museum
Phillips Exeter Academy Library
The Fisher Fine Arts Library
State Library of Iowa, Lax Library
The New York Public Library
These are the libraries that are just waiting for you to visit them. If there's one near your home, go ahead and plan a visit—and if there isn't one nearby, maybe take a little road trip this weekend!
Library of Congress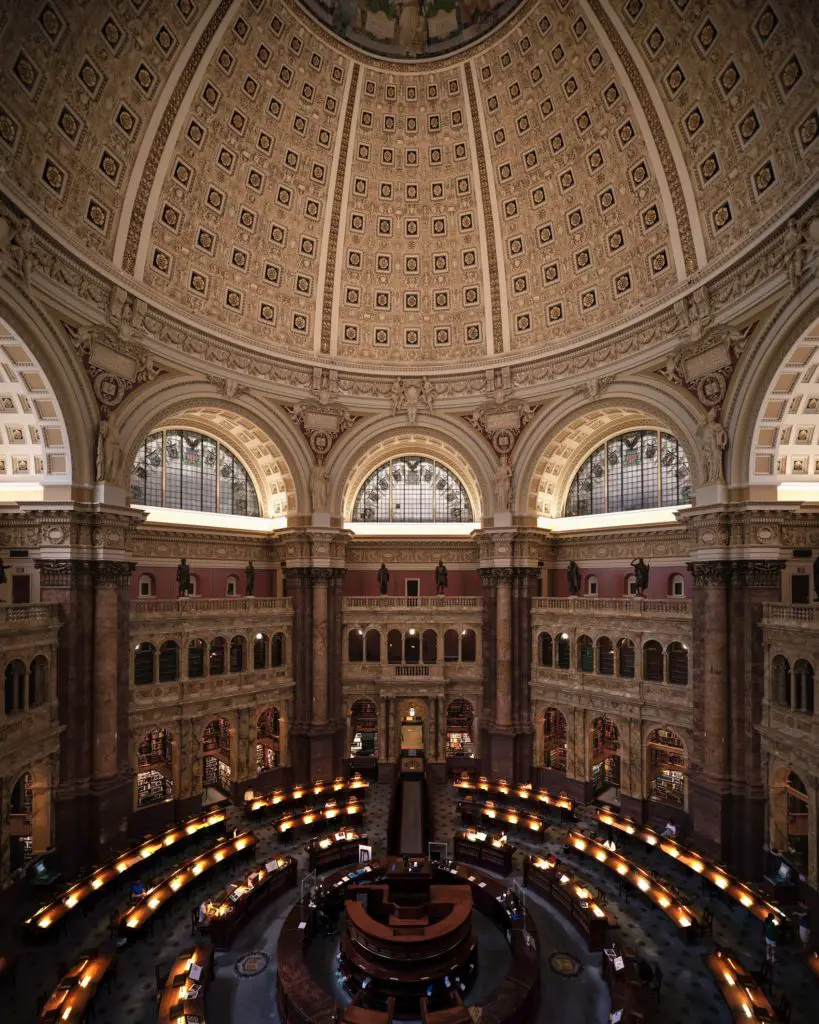 Prepare to be awestruck as you step into the Library of Congress, a treasure trove of knowledge nestled in the heart of Washington, D.C. With its stunning neoclassical architecture, towering bookshelves, and magnificent reading rooms, this library is a testament to the power of human intellect. Lose yourself amidst its extensive collection of books, manuscripts, maps, and rare artifacts, and discover the true beauty of literature.
This historic building has been home to thousands of books over the years, and it still houses millions more today! The Library of Congress has been part of American history since 1800s when Thomas Jefferson founded it with his personal collection of books (which were mostly about history).
Since then, they've added countless other collections from around the world to their collection including rare manuscripts from colonial times through modern day authors like Ernest Hemingway or Margaret Mitchell (author of Gone With the Wind).
George Peabody Library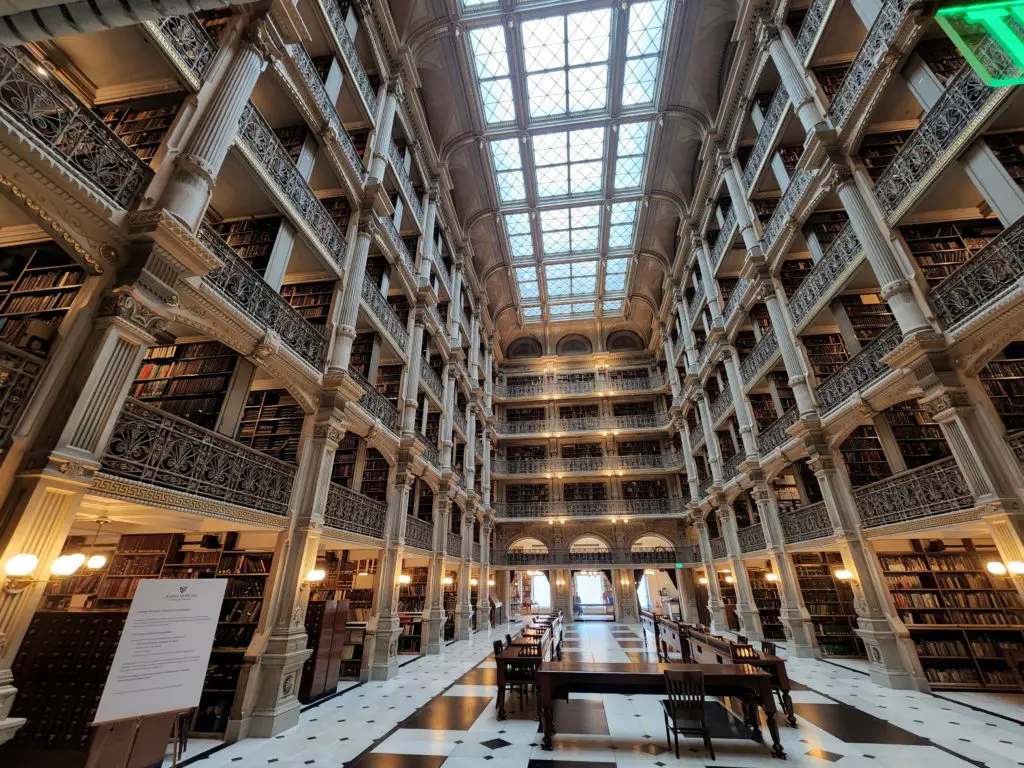 Welcome to the George Peabody Library, a bibliophile's haven located in Baltimore, Maryland. This architectural gem features a breathtaking five-story atrium adorned with intricate ironwork, marble columns, and countless rows of meticulously arranged books. As you ascend the grand staircase, each step immerses you deeper into a world of intellectual splendor. Whether you're seeking a quiet corner for introspection or a literary adventure, this library offers an unforgettable experience.
The library was built in 1878 and has been open since 1895. It was built with funds donated by George Peabody, an American banker who made his fortune in London and returned to America in 1857 where he helped establish many of the libraries we use today.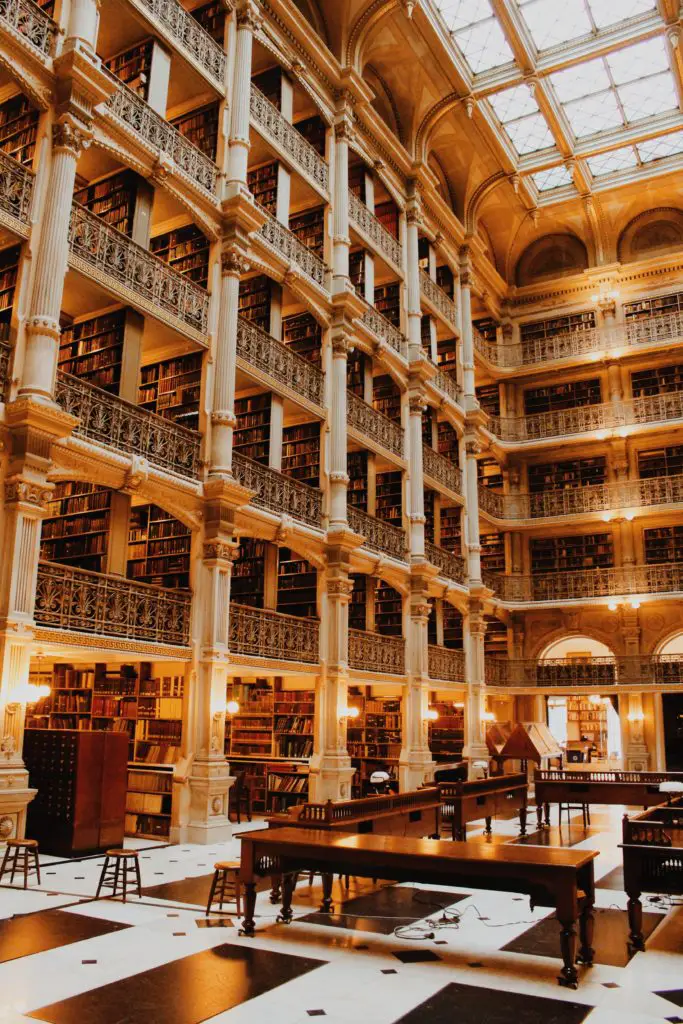 The library is located on Lafayette Square in downtown Baltimore, which is just off of Charles Street. The building itself is quite large and features a large dome at its center that reaches high into the sky above the city streets below it. There are several entrances into the building with one being used as an emergency exit only during times when there are heavy rains or snowstorms happening outside (which isn't often). This library is sure to lure in those fans of the dark academia aesthetic. If that includes you, consider reading this post I've written about how you can achieve the dark academia aesthetic.
Beinecke Rare Book and Manuscript Library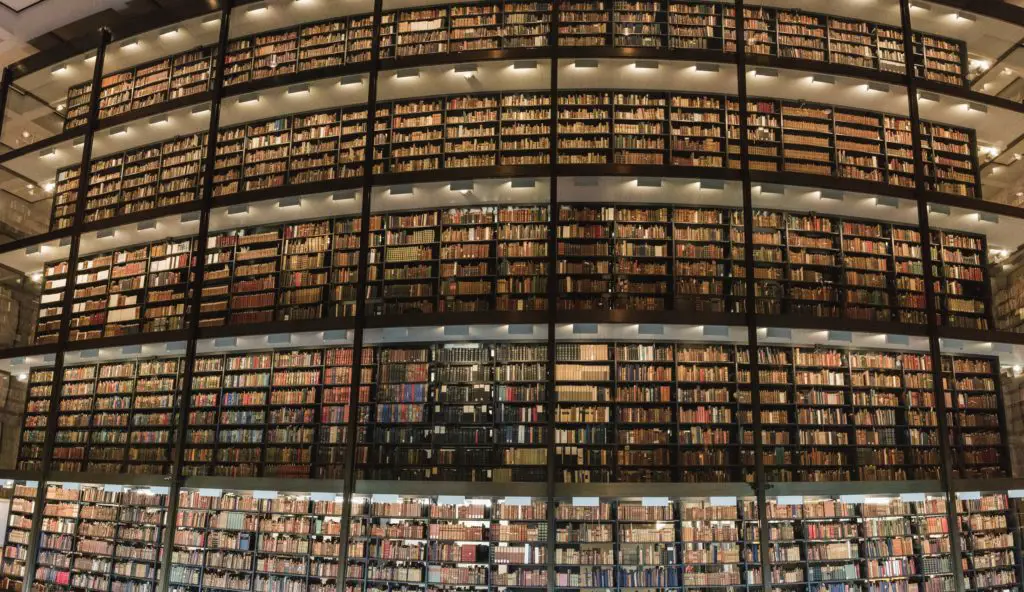 Behold the extraordinary Beinecke Rare Book and Manuscript Library, nestled within the hallowed grounds of Yale University in New Haven, Connecticut. This modernist masterpiece showcases its vast collection of rare books, manuscripts, and literary treasures in an awe-inspiring setting. The iconic translucent marble walls, which emit a soft glow, create a sense of serenity and reverence. Prepare to be captivated by the history and beauty housed within these walls.
The building features an impressive Robert A. M. Stern design that makes use of all three floors to bring together these stunning collections from around the world for research and teaching purposes, as well as for public viewing at all times. Beinecke Rare Book and Manuscript Library is a great example of how one can create something beautiful out of so many words on paper!
Boston Public Library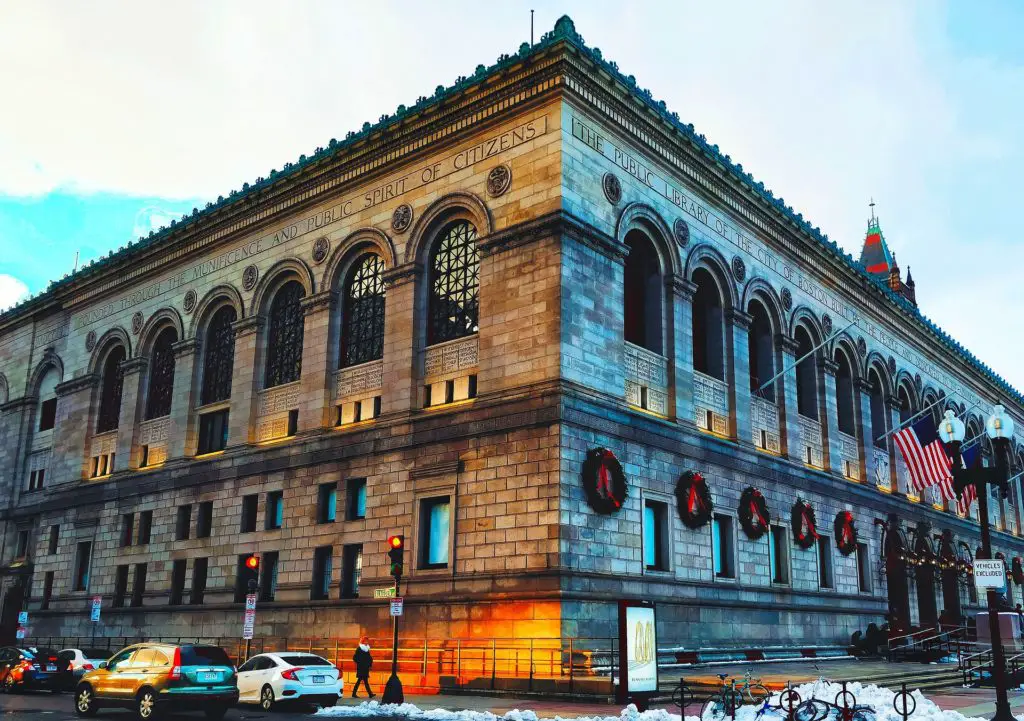 Boston Public Library has been a community anchor for more than a century and is part of one of America's most beautiful cities. The original building, constructed from 1858-1895, was designed by architect Charles Follen McKim and has been designated as a National Historic Landmark.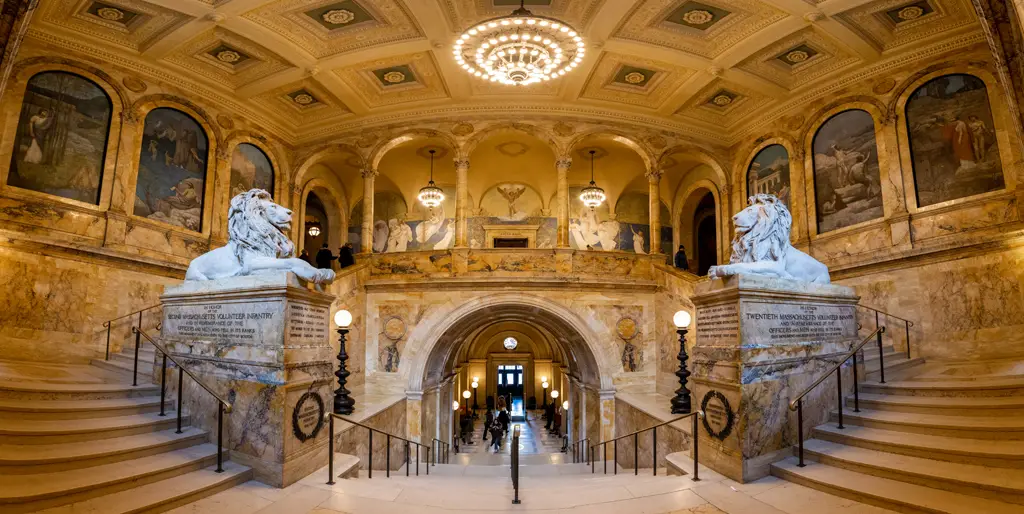 The reading rooms are stunning with dark wood bookshelves and green marble floors. Outside, you'll find Samuel Yellin's iconic sculpture of Prometheus—illuminated at night by an array of white lights that reflect off its polished steel surface—and steps leading down to lovely courtyard gardens, which offer guests some relief from Boston's fickle weather.
The library has many public events and cultural offerings including author readings, children programs and concerts.
The Redwood Library and Athenaeum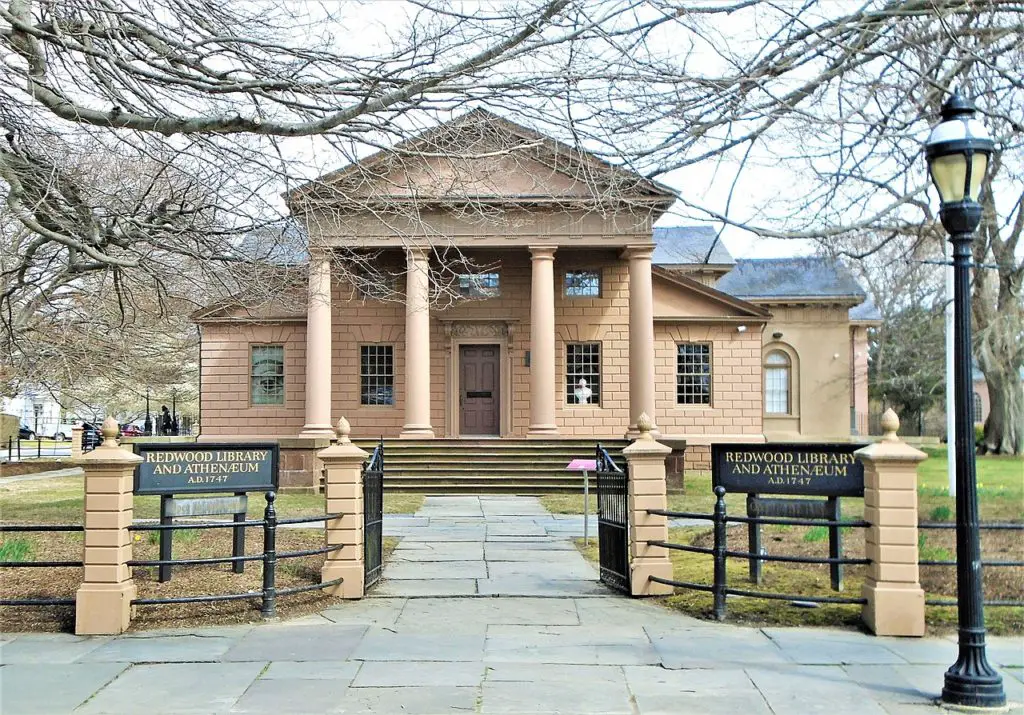 Built in 1879, the Redwood Library and Athenaeum is a beautiful library you can visit. In addition to housing a great collection of books and other materials, this library has a fantastic history. This building was once a church which had been abandoned for many years before being purchased by the city and turned into the most luxurious library on the West Coast.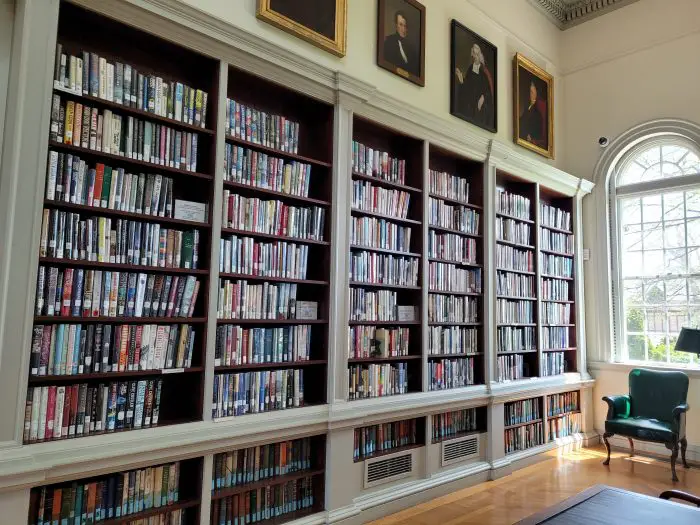 Nestled in Newport, Rhode Island, the Redwood Library and Athenaeum beckons with its timeless elegance and literary charm. As the oldest lending library in the United States, this architectural gem boasts an impressive collection of books, including rare editions and historical documents. Wander through its grand halls adorned with exquisite artwork and immerse yourself in the vibrant intellectual atmosphere that has inspired generations of scholars and creatives.
Salt Lake City Library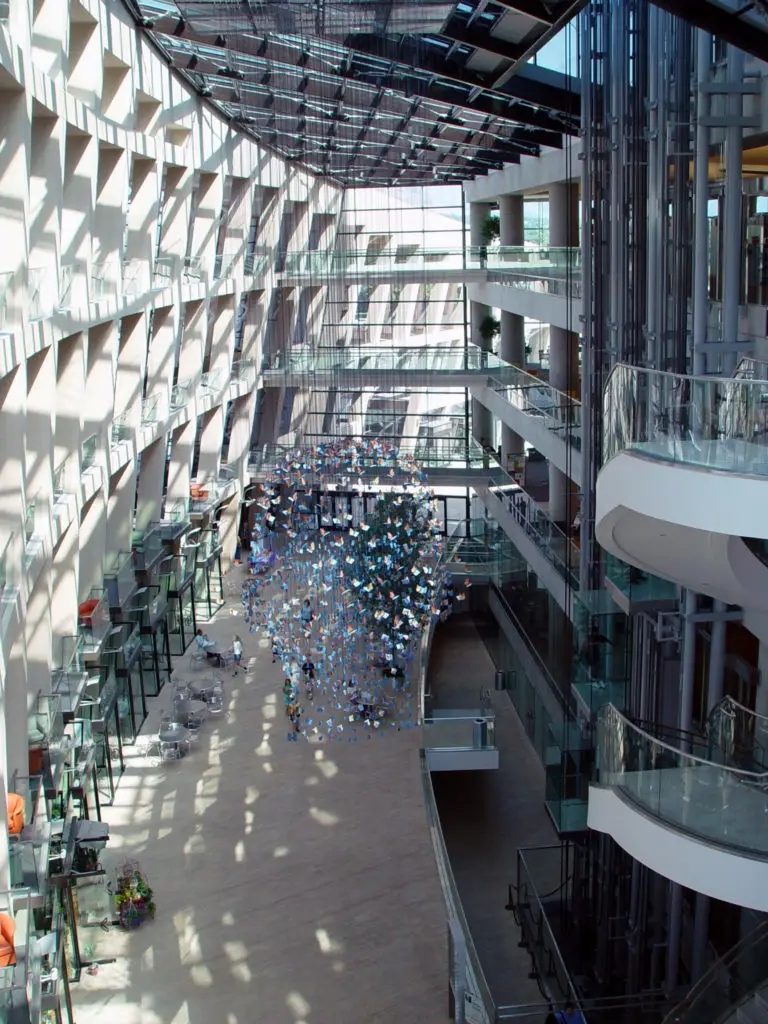 Prepare to be captivated by the Salt Lake City Public Library, a modern architectural marvel in Utah. Its striking design, with its iconic glass walls and sweeping curves, serves as a testament to the evolving landscape of libraries in the digital age. Explore its vast collection, enjoy panoramic views of the city from the rooftop garden, or simply find solace in its tranquil reading areas. This library seamlessly blends modernity with a love for literature and community.

The library also offers plenty of green space for kids to play while they wait for their parents to finish up their research, and it has a huge variety of books on every topic imaginable. If you're looking for a quiet place to read or study, this library is the perfect place.
The Morgan Library and Museum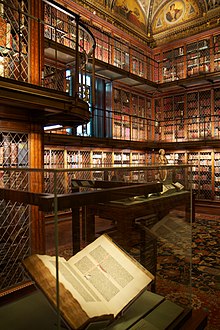 Built in 1906, the Morgan Library and Museum is gorgeous and will take you back in time. The library was originally meant to serve as a private library for J.P. Morgan, but it now houses his collection of fine arts and manuscripts. One of my favorite things about the Morgan is that there are so many nooks and crannies to explore with treasures at every turn. It's easy to get lost in this library – in the best way possible.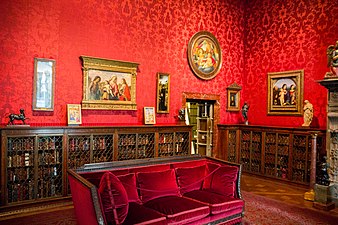 Phillips Exeter Academy Library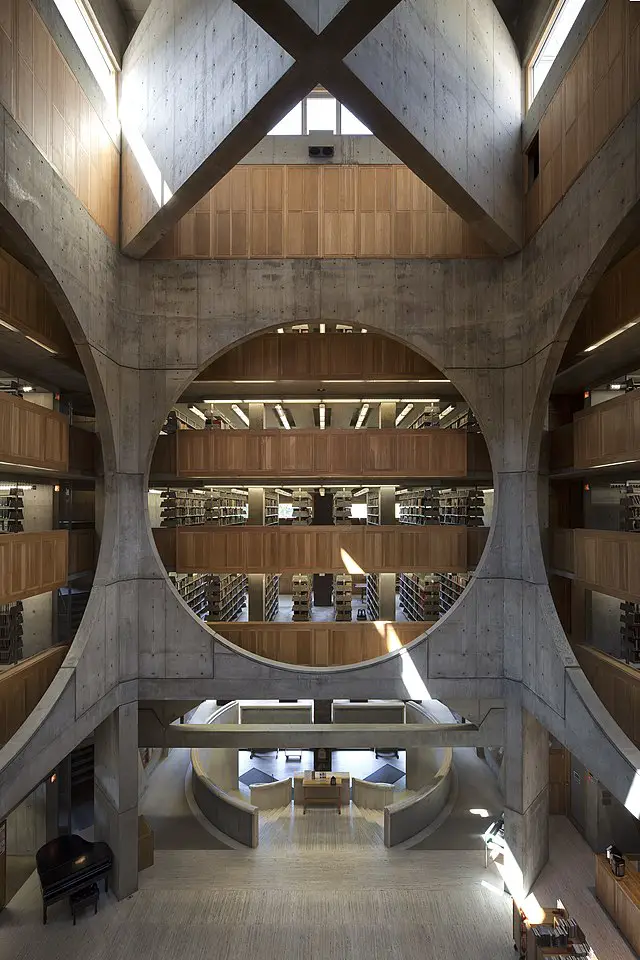 Phillips Exeter Academy's library, designed by Louis Kahn and holds appox 160,000 printed volumes, provides a welcoming atmosphere to learn and explore. The building is circular, with three levels of library stacks and a reading room on the first level.
With its high ceilings, natural light, and polished wood floors, the Academy Library provides a tranquil place to study and research while also providing an opportunity to meet with others. The student-to-librarian ratio at the Academy allows students to have individualized attention from knowledgeable librarians when they need it.
In contrast to most libraries that separate information into subjects or areas of interest, this space has books scattered throughout which encourage browsing and discovery. Visitors are encouraged to enter through the glass entrance atrium, designed for visitors coming from nearby Thompson Chapel; as visitors enter, they're greeted with a mural depicting some prominent members of Exeter's history.
In addition to being aesthetically pleasing, the layout of this library has been carefully planned so that each book can be reached without making contact with another person passing through an aisle.
The Fisher Fine Arts Library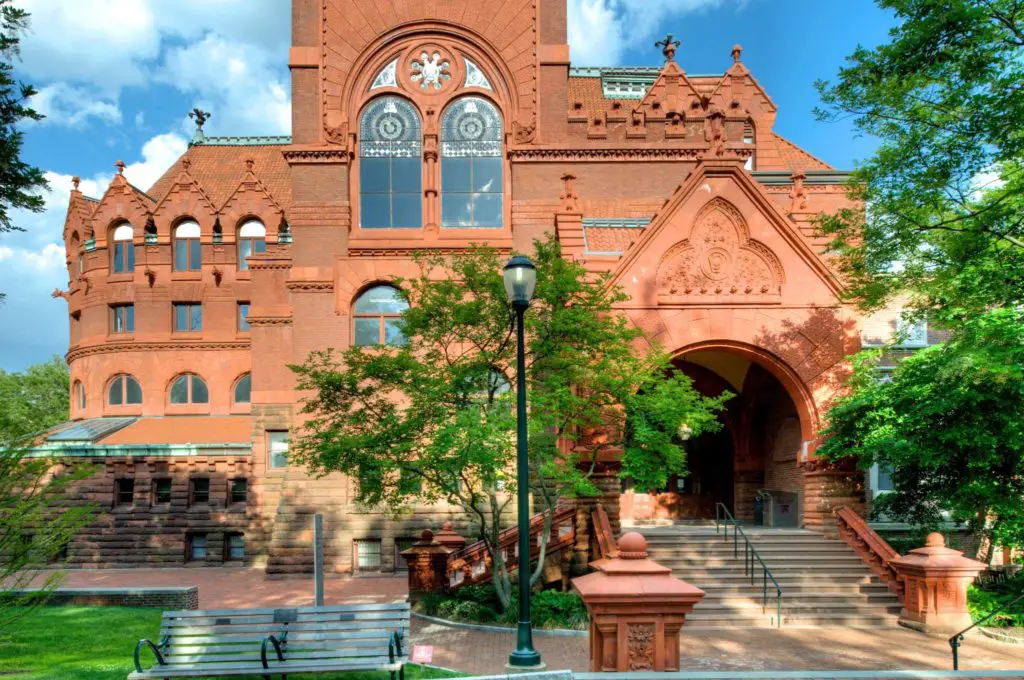 Built on the site of a former textile mill, the Fisher Fine Arts Library is a beautiful gothic cathedral designed by Frank Furness. It is home to more than 340,000 books and 2,000 periodicals and provides a quiet respite from the city's bustle. Furness incorporated steel beams into his design, which were then coated with iron oxide paint.
It was modeled after the medieval university libraries he had studied while designing buildings at Yale University in New Haven, Connecticut (including Sterling Memorial Library).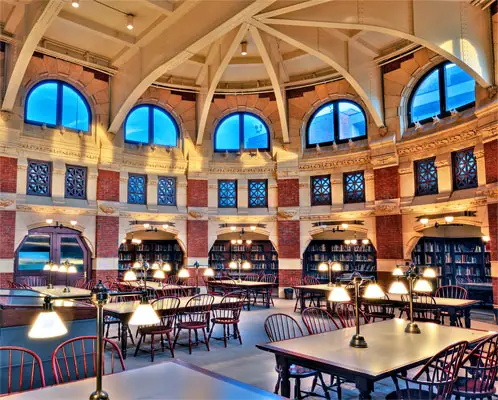 Furness also included a mural depicting four scenes from Dante's Divine Comedy on one wall of the building: Hell; Purgatory; Earthly Paradise; and Heaven.
It took six years for workers to build this masterpiece in 1891 before it could open its doors as an academic library for Drexel University–the first private college library in Philadelphia.
Sate Library of Iowa, Lax Library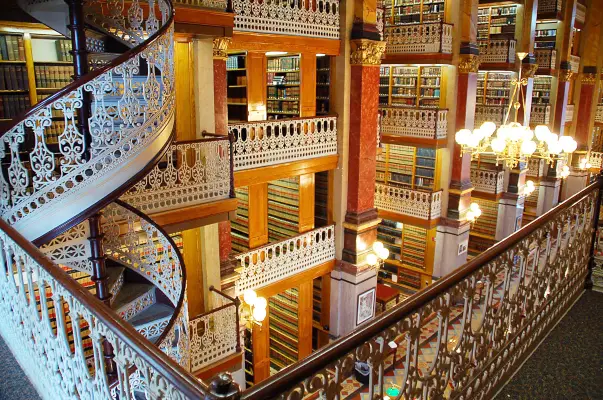 Iowa's state library was founded in 1840, the same year that Iowa became a state. It's housed in the Capitol building and is free for anyone to use. What makes it so beautiful? Well, for one thing, there are more than five million books in the library – and they're all catalogued on a computer system. The library also hosts temporary exhibits every day and has an extensive collection of periodicals. There are also some amazing views of downtown Des Moines from the fifth floor of the building, making it a great place to study or just get away from your desk.
The New York Public Library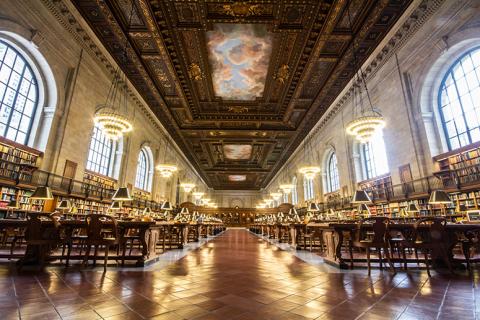 The New York Public Library is in the beautiful Stephen A. Schwarzman Building.
The library has an L shaped floor plan with five floors. It is a grand room with towering ceilings, marble columns, and elaborate paintings covering its walls depicting literary scenes from Homer's Iliad to Dickens' Christmas Carol.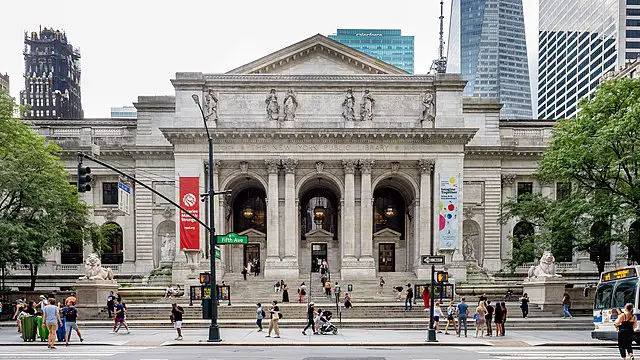 Bookshelves fill most of the space in this reading room on the first floor, while computers and desks sit on either side of it. The New York Public Library also offers visitors many programs such as live musical performances and lectures by authors.
As we reach the end of this enchanting tour of America's most beautiful libraries, I want to extend a warm invitation to explore more captivating content on my blog. From hidden literary gems to the art of slow living, you'll find a treasure trove of inspiration and insight. Immerse yourself in the world of holistic wellness, sustainable living, and mindful parenting. So grab your favorite drink, find a cozy spot, and embark on a journey of discovery through the captivating stories and ideas that await you.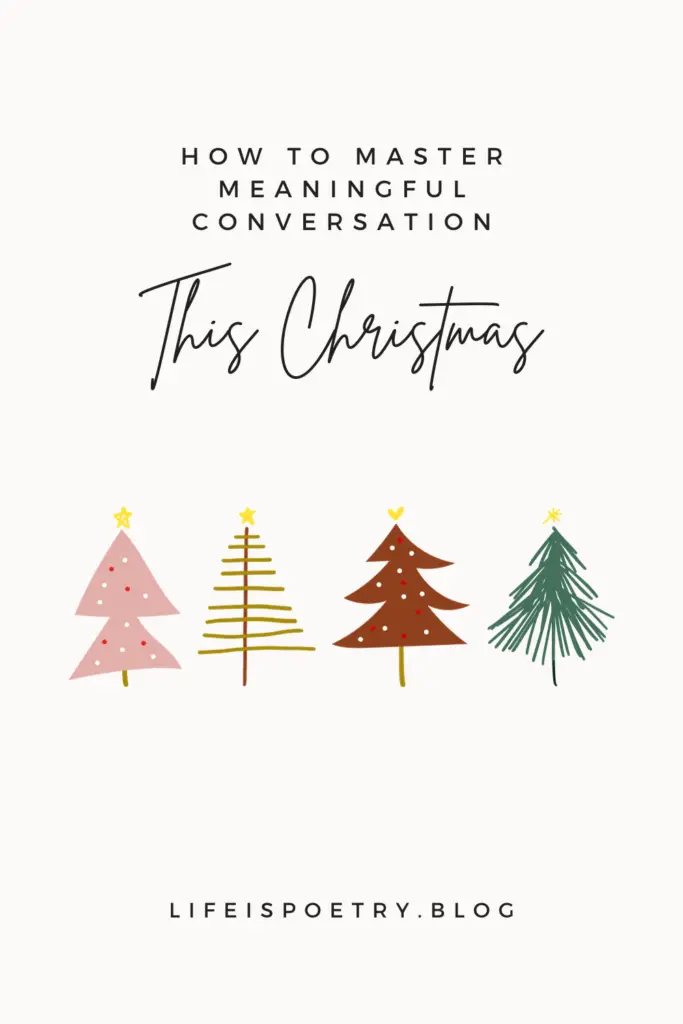 Ever found yourself stuck in the conversational equivalent of a Groundhog Day loop during family…