Dreaming Smarter, Not Harder: My Journey to Unlocking Brain Power and Boosting Creativity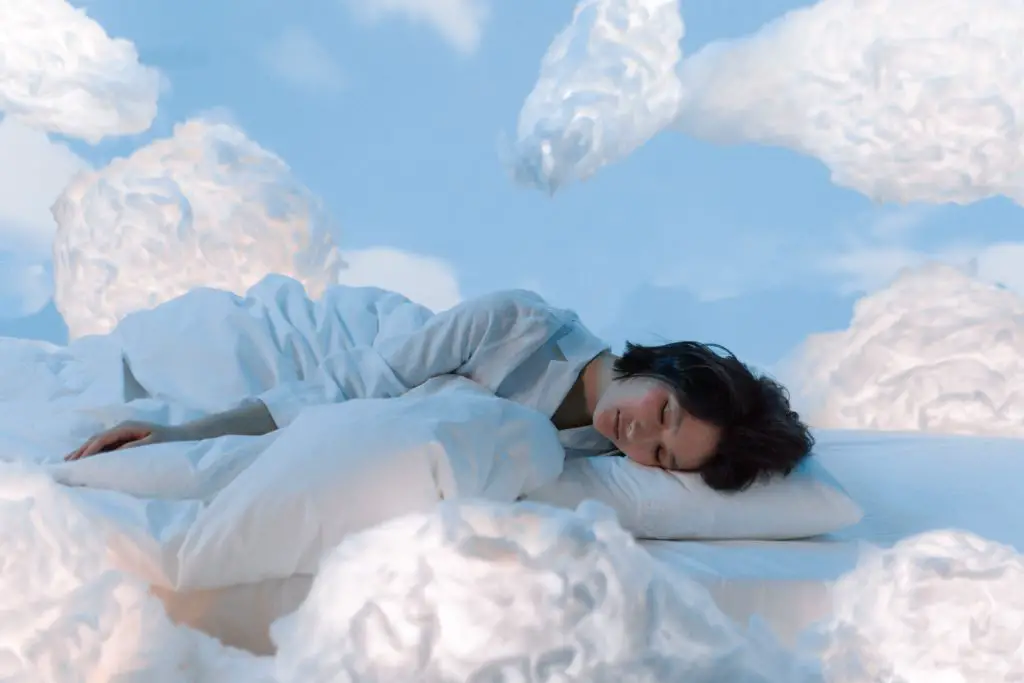 Picture this – a morning where you wake up feeling like the world around you is just a tad more vivid. Your thoughts are clearer, your mind feels sharper, and there's an unexpected spark of creativity that lingers from your dreams. It's almost as if your brain went through a secret overnight transformation, leaving you with a newfound energy and a touch of magic in your everyday. This, my dear friends, is the enchanting experience I've been savoring lately, and I'm bursting to share the captivating secret behind it.
In today's blog post, I'm delving into a realm of sleep-enhanced brain power and creativity that's been revolutionizing my mornings. Imagine infusing your sleep time with the power to heal, uplift, and boost your brain's capabilities, all while you're immersed in sweet slumber. It's like embracing a holistic, hands-free journey to unlocking your mind's full potential – and trust me, it's a game-changer. As we journey together through the mesmerizing world of oil diffusion during sleep, I'll reveal the science behind this practice and how it's nurturing my brain health. I'll also share a collection of my favorite essential oils and diffusers that have been transforming my nights into a haven of rejuvenation and renewal.
So, if you've ever wondered about the mysterious ways of enhancing brain power and creativity during sleep, if you're curious about the healing magic that can be woven into your nighttime routine, then keep reading. Because in the quiet stillness of the night, a whole new level of vitality is waiting to embrace you, and I'm thrilled to be your guide on this ethereal journey.
The Science Behind Boosting Brain Power While You Sleep
The studies conducted by The University Of California (UC) provide intriguing insights into how specific fragrances can profoundly impact our cognitive abilities, even as we slumber. The idea that our sense of smell could be harnessed to boost memory and cognition might sound almost too good to be true, but the research suggests otherwise.
These studies shine a light on the power of aromas to influence our brainwaves during sleep, ultimately contributing to better brain function when we wake. The mere idea that while I sleep, my brain could be gently nudged into becoming more creative and alert is truly enchanting. Imagine waking up not just feeling rested, but also with a sharper mind, ready to tackle the challenges of the day.
Intriguingly, the findings suggest that specific fragrances have the potential to enhance memory retention and cognitive processing. The prospect of a more vivid memory and improved cognitive performance is nothing short of inspiring. It's like giving our brains a gentle massage during sleep, helping them wake up refreshed and ready to take on the world.
For those of you who, like me, are curious to learn more about the details of these studies, you can find the full articles from Medscape and News Medical linked here. Delving into the research might just give you that extra boost of motivation to experiment with aromatherapy and its potential benefits for your sleep and brain power.
Essential Oils and Their Aromatic Alchemy
As I embarked on this journey of sleep-enhancing aromatherapy, I discovered that not all essential oils are created equal when it comes to boosting brainpower and creativity. Some oils have a special affinity for promoting relaxation, while others possess invigorating qualities that can help kickstart our cognitive processes.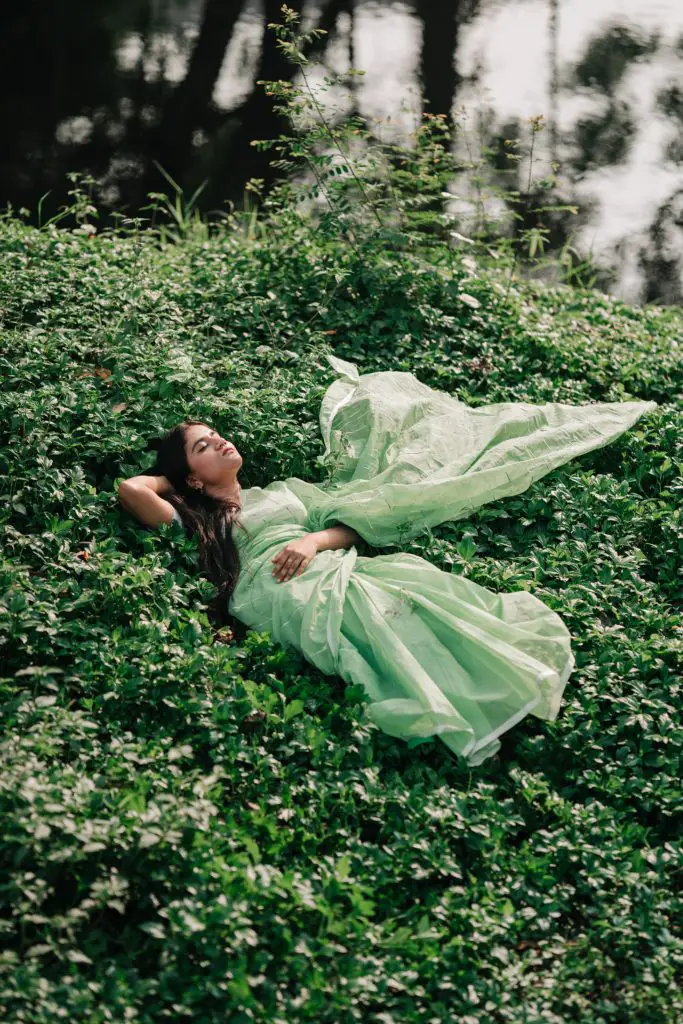 Lavender: This delicate floral scent is a well-known champion of relaxation. Its soothing aroma can ease you into a peaceful slumber, making it a great addition to your pre-sleep routine. The more restful your sleep, the more rejuvenated your brain will be upon waking.
Rosemary: A true powerhouse when it comes to awakening mental clarity and focus. Its invigorating scent has been linked to enhanced cognitive performance and memory retention, making it an ideal companion for anyone seeking a mental boost during the day.
Peppermint: Known for its refreshing aroma, peppermint oil can help stimulate the mind, promoting alertness and concentration. Adding a touch of peppermint to your aromatherapy regimen might just be the trick to shaking off morning grogginess.
Creating an Aromatic Sleep Haven
Now that we understand the potential benefits of different essential oils, it's time to talk about how to incorporate them into our sleep routine. This is where the humble oil diffuser steps onto the stage. An oil diffuser is like a magical portal that releases the goodness of essential oils into the air, allowing us to inhale their aromatic magic.
Choose Your Diffuser: There are various types of diffusers available, from ultrasonic diffusers that emit a fine mist of water and oil to nebulizing diffusers that use only essential oils. Consider your preferences and the size of your sleeping space when selecting the right one for you.
Bedtime Rituals and Aromatherapy: Incorporating aromatherapy into your pre-sleep ritual can create a soothing environment that signals to your brain that it's time to wind down. As you get ready for bed, fill your chosen diffuser with water and a few drops of your preferred essential oil. Let the gentle aroma envelop your senses as you prepare to rest.
Listening to the Whispers of Nature: I find that creating this nightly ritual is a beautiful way to connect with nature even as we sleep. It's as if we're inviting the essence of the outdoors into our homes, allowing us to benefit from the restorative power of the natural world.
As I experimented with different oils and diffusers, I began to notice a tangible difference in the quality of my sleep and the clarity of my thoughts upon waking. It's almost as if I'm giving my brain a nourishing elixir while I sleep, helping it rejuvenate and prepare for the day ahead. And the best part? It's a simple, accessible practice that anyone can adopt.
My Trusted Companions: Essential Oil Blends and Diffusers
Navigating the world of essential oils and diffusers can be as enchanting as it is overwhelming. Let me be your guide as I share some of my favorite essential oil blends and the diffusers that have become essential parts of my sleep-enhancing routine.
Blissful Slumber Blend
Lavender: 5 drops
Cedarwood: 3 drops
Bergamot: 2 drops
This concoction has become my go-to blend for creating a tranquil atmosphere in my bedroom. Lavender sets the stage for relaxation, while cedarwood's woody aroma grounds my senses, helping to dispel any restlessness. Bergamot's subtle citrusy notes add a touch of brightness to the blend, elevating the overall experience.
Energizing Morning Brew
Rosemary: 4 drops
Peppermint: 3 drops
Lemon: 2 drops
For those mornings when the world seems a bit hazy and your mind needs a gentle wake-up call, this blend comes to the rescue. Rosemary's clarifying properties combine with peppermint's invigorating scent to help shake off any remnants of sleepiness. Lemon's zesty aroma adds a burst of freshness, ushering in the promise of a new day.
The Diffusers That Work Their Magic
Choosing the right diffuser can greatly enhance your aromatherapy experience. I'm also thrilled to share that I am affiliated with PotteryBarn and earn a small commission from purchases made through the links provided. I am so excited that I get to recommend some of the products I've been using every night – not only for their quality but also because they align with the holistic and serene lifestyle that I cherish. Here are a couple of my favorites that have seamlessly integrated into my nightly ritual:
Corona Ultrasonic Diffuser: One of my favorite finds is the Corona Ultrasonic Diffuser from PotteryBarn. Its elegant design and soothing LED lights add a touch of luxury to my nightly routine. The Round Aroma Diffuser from PotteryBarn also caught my attention with its economic yet effective approach to diffusing calming scents. These diffusers offer the perfect vessels for dispersing the enchanting fragrances of the essential oil blends I've come to rely on.
Spa Essential Oil Set: With a thoughtful assortment of oils, this set transforms my bedroom into a haven of tranquility. The rejuvenating aroma of eucalyptus, the calming embrace of chamomile, and the fresh scent of bergamot are just a few drops away from turning my evenings into an aromatic journey of relaxation.
For those who prefer a more traditional approach, the Signature Homescent Seagrass & Verbena Reed Diffuser from PotteryBarn offers a timeless way to infuse your space with calming scents. No electronics needed – just the natural evaporation of the essential oils through the reeds. It's a perfect choice for those who appreciate simplicity and the subtle charm of classic aromatherapy.
Sweet Dreams and Inspired Beginnings
There you have it, my friends – the aromatic journey that's been a game-changer for my sleep quality and creative mojo. As I've journeyed through the realms of soothing scents, my nights have become more restful, my mornings more vibrant, and my creativity has taken an exciting new flight. The simple act of diffusing those fragrant notes has proven to be a powerful tool in my quest for wellness and artistic brilliance.
But hey, don't just take my word for it – dive into the fascinating articles and research I've shared. Uncover the science-backed wonders of aromatherapy and how it can elevate your sleep and ignite your imagination. It's a world of potential waiting to be explored, right under your nose.
So, my dear readers, here's to the promise of better sleep and the thrill of waking up with creative sparks flying! Let's embrace the magic of natural methods and let our dreams flourish in the embrace of soothing fragrances. Want more life-enriching reads? Check out my post on The Cottagecore Lifestyle and Finding Tranquility in Simplicity. Until next time, catch you on the fragrant side. ✌️