The ultimate guide to Canadian book box subscriptions: Which one is right for you?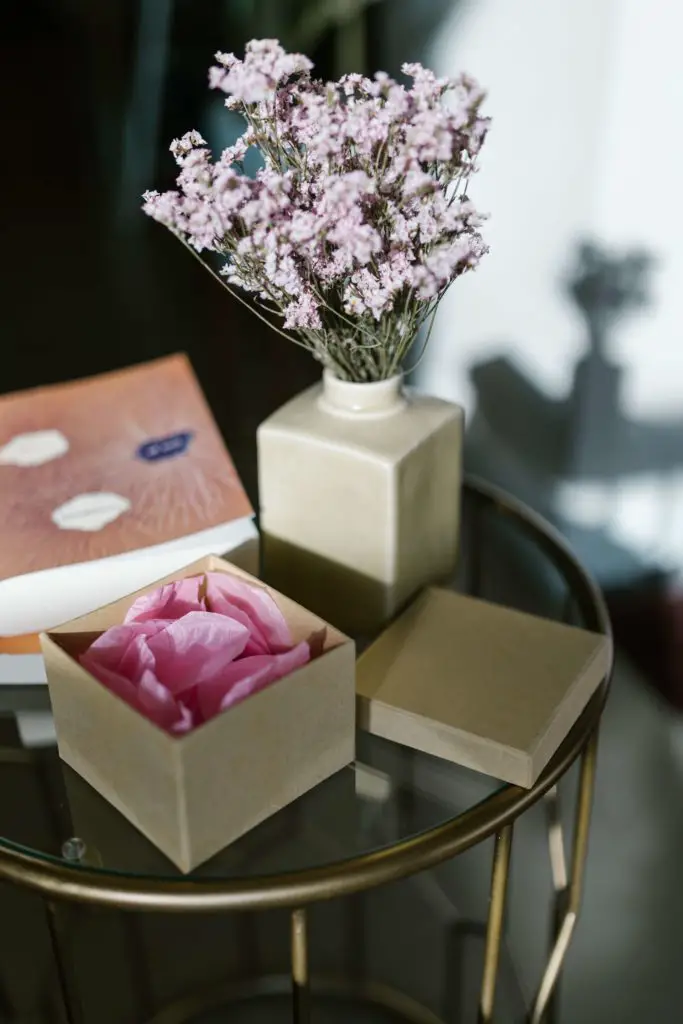 Picture this: it's a cozy winter night, the fire is crackling, and you're nestled in your favorite armchair, ready to dive into a new book. But wait, there's a surprise waiting for you – a box filled with books and book-related goodies, curated just for you. This is the magic of book subscription boxes.
If you're unfamiliar with book subscription boxes, let me fill you in. They are monthly or quarterly subscriptions that deliver a carefully curated selection of books and book-related items straight to your doorstep. The books are often new releases or hidden gems that you may not have discovered on your own. And the items can range from bookmarks and candles to snacks and cozy socks, all meant to enhance your reading experience.
What makes book subscription boxes so great?
For starters, they take the stress out of choosing what to read next. With a subscription, you'll receive a surprise selection of books that are thoughtfully chosen for you, based on your preferences. It's like having a personal book shopper who knows exactly what you like.
Now, if you're a Canadian book lover like myself, you may be wondering if there are any book box subscriptions available to you. The answer is a resounding yes! Currently in 2023, there are several Canadian book box subscriptions that offer a range of options, from literary fiction to young adult to mystery.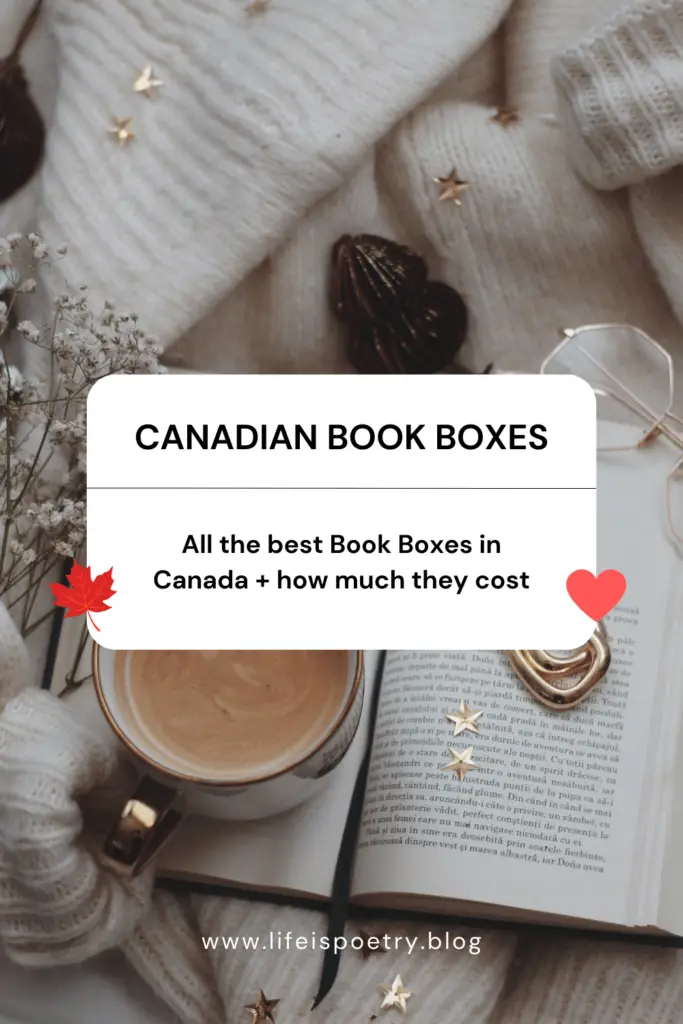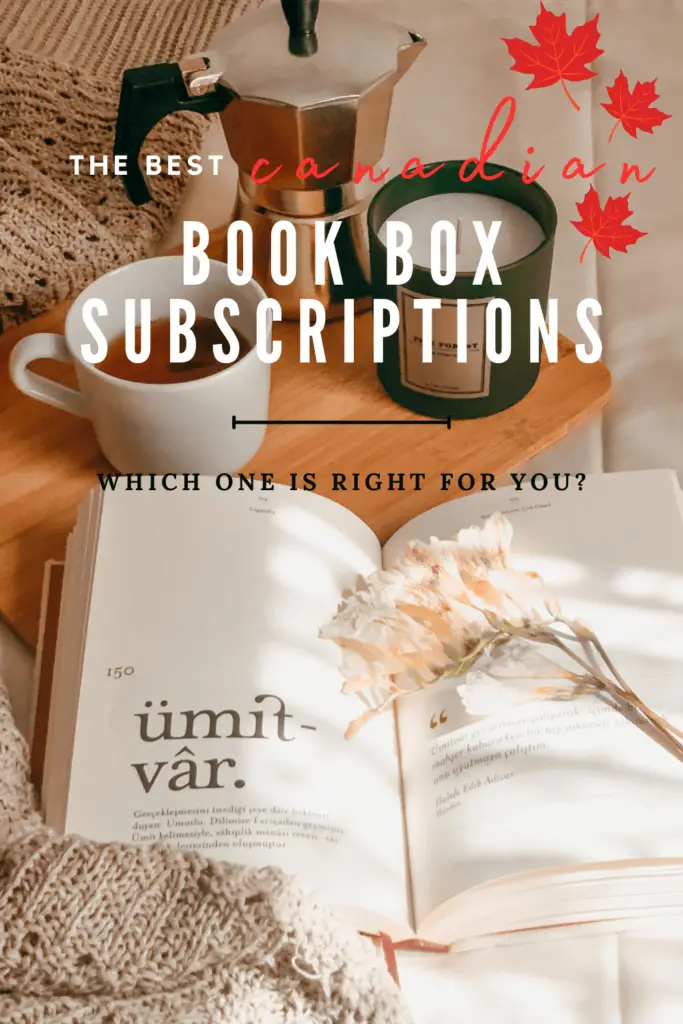 Gold Leaf Book Box
Price: 66$ CAD
The Gold Leaf Box is a new, magical, bi-weekly Canadian subscription box. Every box includes a new or recent bestseller book that's an Adult and YA crossover, along with high-quality bookish items that are specially curated to tie in with the book. And, let's not forget, the exclusive items designed by the Gold Leaf Society that are sure to take your breath away. I haven't been lucky enough to try this one yet since it's always sold out, but I'm dying to get my hands on it!
Sweet Reads Box
Price: 89$ CAD
The Sweet Reads team has curated an absolutely delightful experience in a box. Each box includes a newly released novel, because what's better than diving into a fresh read? But that's not all – they also include three to four items that are perfectly connected to the novel's storyline, setting, or characters. And to really set the mood, they even include a delicious drink that's sure to enhance your reading experience. Oh, and let's not forget about the sweet treat to indulge in while reading! It's truly a magical experience for book lovers.
The Bookish Box
Price: 40.60 CAD
The Bookish Box is such an amazing subscription service! It's actually based in the United States, but they do ship to Canada. The box includes a newly released book, exclusive items tied to the book's theme, and some sweet treats too. It's perfect for anyone who loves to read and wants to indulge in some bookish delights. They even have a young adult version for the younger bookworms out there.
Every month, you will receive a fabulous shirt from Appraising Pages Shop, as well as 3-5 carefully curated items to beautify your home, enhance your beauty routine, and elevate your fashion game. Oh, and a book too.
Hushbug Book Box
Price: 84.99$ CAD
Hushbug Book Box is the perfect subscription for all you rom-com lovers out there, just like myself. The box is simply divine, filled with a newly released rom-com book that will have you laughing and swooning in equal measure. And that's not all, it also includes a delectable treat or snack, and 3-5 curated items that are simply fabulous. Plus, just like Sweet Reads, Hushbug does limited edition boxes with certain themes. I can't wait to get my hands on one!
Lit Love Box
Price: 85$ CAD
The Lit Love Box was the first book box I've ever tried, and It's one of my favorites. The concept is unique in that you get to choose the book that you receive (unless it's a special limited edition box, of course). I love the fact that you have 4-6 options to choose from, including a surprise pick. And they have a wide variety of genres available, everything from thrilling mysteries to steamy romances. So you're sure to find something you'll absolutely love.
Happily Ever After Book Box
Price: 70$ CAD
Have you heard of the newest book box in town? It's called Happily Ever After Books, and it's an indie online bookstore that specializes in nothing but romance. I mean, how divine is that? Now, it may not come with as many items as the others, but what it does come with is simply lovely. The inaugural box had three items: stickers, bookmarks, and, of course, the book itself.
But get this – it's not a surprise box. You'll know exactly what's in it before you get it, and you even have the option to swap out items. And because it's run by a bookstore, you can add on other books for a fabulous 15% discount with free shipping, and they'll all come together with your subscription box. Honestly, I just couldn't resist taking advantage of that discount myself. It's just so convenient to get everything all at once, isn't it?